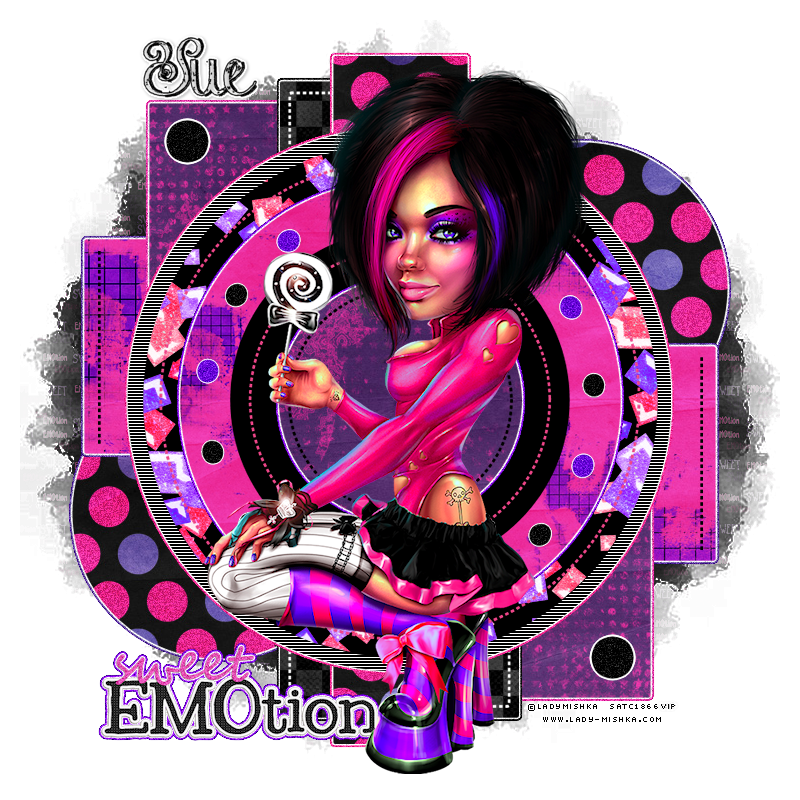 This tutorial was written by me and for those
who have a good working knowledge of psp.
Chalk-hand-lettering-shaded_demo
Mask
EyeCandy5 Impact - Gradient Glow
Remember to save often!!!
Open template and re-size all layers by 80%
Re-size canvas to 800 x 800

Close info layer
3. Invert or add new layer
4. Paste paper or fill with pattern or texture
5. Hit delete if using paper
6. Apply gradient glow to original
layer using color of choice and then noise at 30
Go
HERE
if you aren't familiar on my way
of adding gradient glow using EC 5 Impact
We are going to start at the bottom layer (in layers pallet)
and work our way up the template following the steps above.
First merge duplicate layers together
white circles - float/contract by 2
Add new layer and fill with colors that match
Apply noise at 30
light pink squares - paper 6
light pink rectangle - paper 13
white circle - duplicate and apply scan lines to top copy
black circle - float/invert paste squares element 1 and 2
white circles - float/contract by 2
Add new layer and fill with colors that match
light pink circles - paper 6
I left the dotted layers as they were
**Don't forget gradient glow and noise on original layers**
Add new layer and move to bottom
Using paper 12 as pattern size 30
Add drop shadow to layers