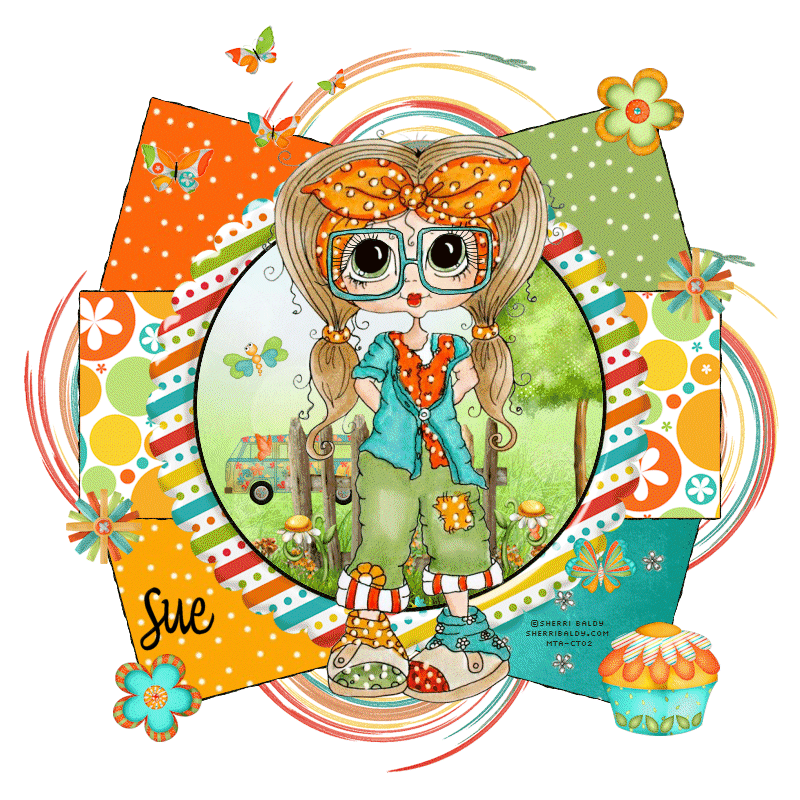 This tutorial was written by me and for those
who have a good working knowledge of psp.
Filter
EC 5 Impact - Gradient Glow
Template
...........................................................
Remember to save often!!!
Open template and re-size to 800 x 800
Crop before saving if desired
Delete heart and info layers
There are a few basic steps for this template that are repetitive.
6. Apply gradient glow and noise at 30 to original layer
Go
HERE
if you aren't familiar on my way of adding gradient glow using EC 5 Impact
We are going to start at bottom of layers pallet and work our way up the template
orange rectangle - paper 14
red circle - instead of paper add new layer and fill with black
Now add elements of choice from kit where you like

I USED
5
Add drop shadow to layers

Add copyright info

Crop is desired
Copy merge and paste into AS
Ctrl L until you have 21 frames
Drag to your tag and place where you like it
Once you have that done this save as gif
Hope you have enjoyed this tutorial!