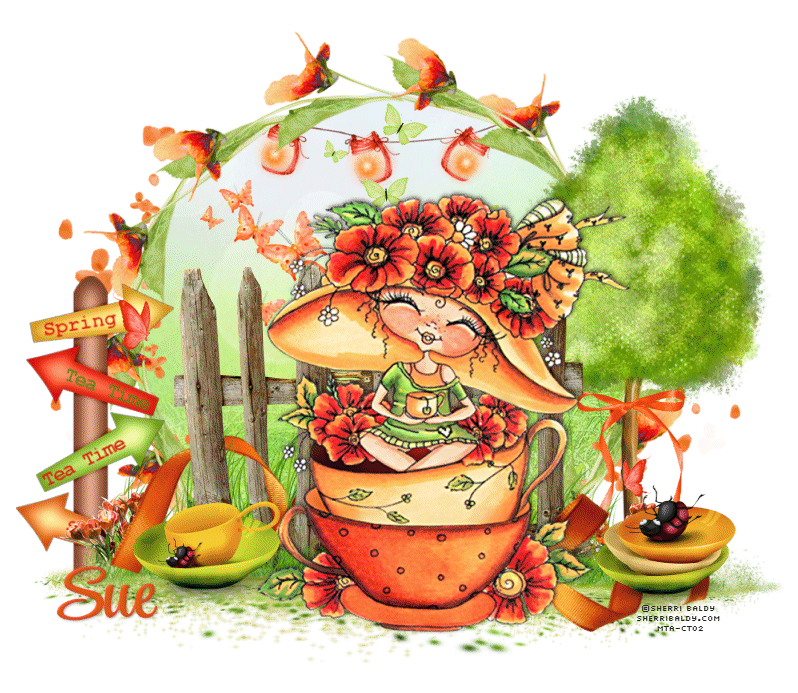 This tutorial was written by me and for those
who have a good working knowledge of psp.
...........................................................
Remember to save often!!!
Open new canvas 800 x 800
re-size to your liking
Center
Click inside element 15 with magic wand
Expand by 10
Invert
Paste paper 15
Delete
Paste element 22
Crop any part of element 15 and paper 15 that may show below element 22
once you have it in place where you like
Paste element 21
Place where you like it above element 22
Duplicate and move one below element 22
On top copy erase parts so it looks like it goes through fence
Paste any other elements from kit you desire
I USED
7
20
23
25
26
27
43
47
54
Add drop shadow to layers

Add copyright info

Crop
Once you have everything how you like it copy merge and paste into AS
Ctrl L until you have 29 frames
Drag to your tag and place where you like it
Now follow the directions that came with tube to get the frame
properties for each frame
Once you have that done save as gif
Hope you have enjoyed this tutorial!