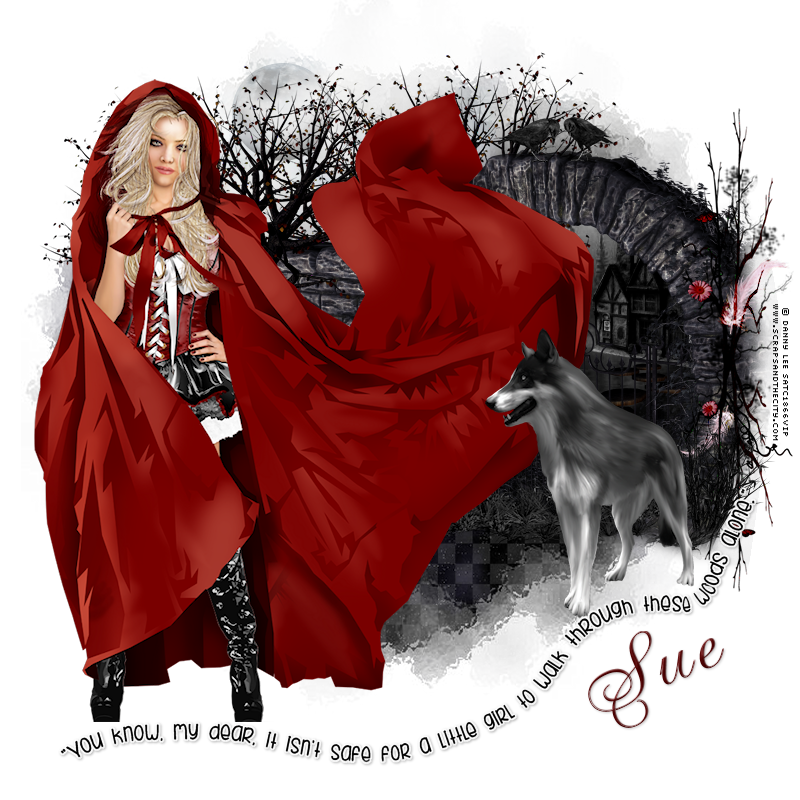 This tutorial was written by me and for those
who have a good working knowledge of psp.
Mask
Remember to save often!!!
Resizing
elements is as desired,
depending on the size you make your tag
Open new canvas 800 x 800
Paste paper 4
Apply mask
Merge group
Paste element 79
Mirror and crop right side
Paste tube
Place at left
Now add elements of choice
I USED
Using pen tool draw out a curvy line
Type text out that you want
I used
"You know, my dear, it isn't safe for a little girl to walk through these woods alone."
Convert to raster after hiding pen tool layer
Fill new layer with white and move below text layer
Add drop shadow to layers