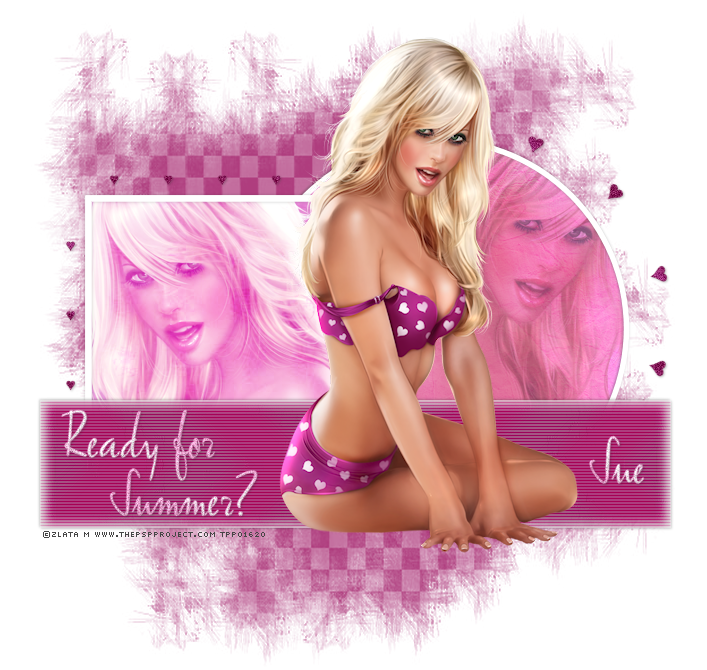 This tutorial was written by me and for those
who have a good working knowledge of psp.
Supplies Needed

Tube

Okay, let's get started.
Remember to save often!!!
Open my template and shift D
Close original
I made my template gray so you can color it to match your tube.
Decide on the color and change your hue and saturation to it
Now select mask and colorize
If it's not as dark as you like just duplicate and this will make it darker.
Select circle and float it
Add new layer and fill with color of choice
Close original layer
Invert
Paste tube
Delete
Select none
Change blend to multiply at 50 opacity
Colorize the circle overlay
Colorize the heart layers and apply noise
Select the square and float it
Apply new layer and fill with color of choice
Close original
Invert
Paste tube
Delete
Select none
Change blend to overlay
Colorize the square overlay
Colorize rectangle layer
Type text out and place on left of rectangle
Paste tube
Add name
Add drop shadow to layers
Add copyright info
Save