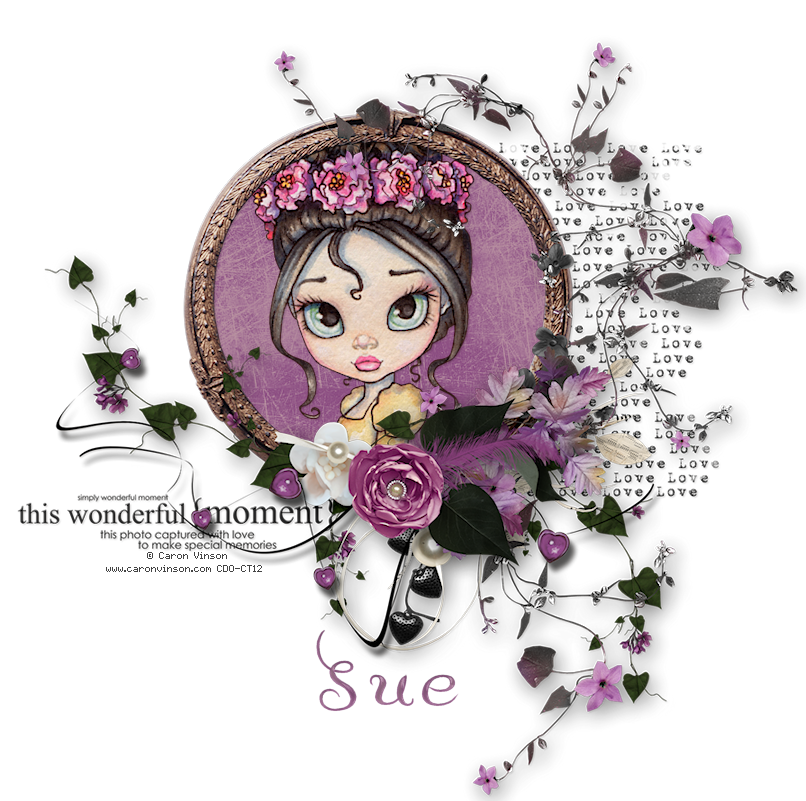 This tutorial was written by me and for those
who have a good working knowledge of psp.
Font of choice, I used
Fluence Three
.
Cluster Frame, I used FTU Old Love Letter
Optional Plug-in, Lokas Software - Gel
OK this is quite a simple tutorial but I love working
with clusters as the works over half done and you
get an awesome result when you finish it off.
Open cluster in psp and re-size if needed
Using selection tool - point to point select around opening of frame area
Add new layer and fill with color
Add new layer and fill with a texture using a lighter color
I used
#8f5385 and #eedaa4
and this texture HERE
Invert
Paste tube
Delete
Add name
I gave mine a gel effect using Lokas Software - Gel
Drop shadow layers
Add copyright info
Save
Easy Peasy!