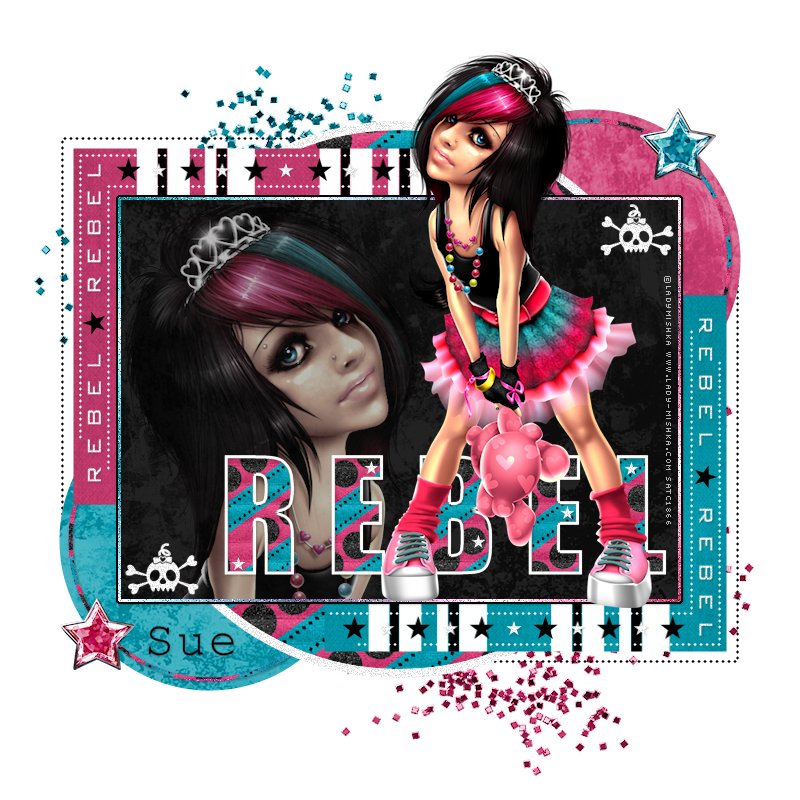 This tutorial was written by me and for those
who have a good working knowledge of psp.
Open template and shift D.
Delete info layer and pixel word layer.
We are going to use same steps for each layer of tag.
I like to start at bottom and go up.
Rectangle Right - Paper 3
Glitter Rectangle - Gradient of the two colors.
Fill new layer and move below original and change blend on original to luminance (L)
I also Expanded by 2 and made white border for this.
Paste elements of choice.
I used close up and regular tubes.
On close up tube drop opacity to 70 or where you like it.