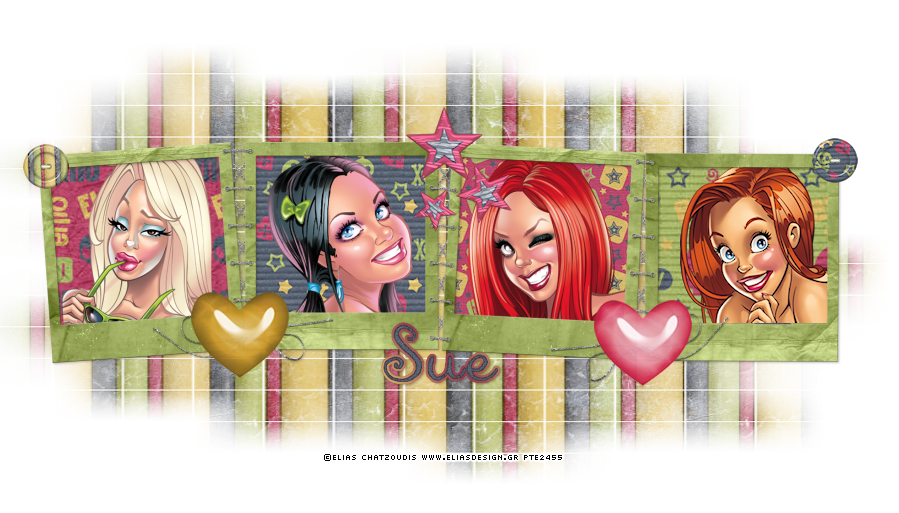 This tutorial was written by me and for those
who have a good working knowledge of psp.
Open frame in psp and re-size canvas 900 x 800
Crop excess at end.
Paste paper 7.
Apply mask
Merge group.
Clink inside opening of frames and expand by 4.
Invert
Paste paper
Hit delete.
I used paper 1,2,4,6.
Paste tubes and crop any excess off that shows outside frames.
Paste elements of choice.
I used as 1,14,15, 61.
On element 61 I colorized two different colors.
Add name.
I used paper 10 as pattern
then convert to raster
and then float - expand by 2
Add new layer
Fill with gradient of two colors.
Move below original name layer.
Add noise to original layer.
Add copyright info.
Save.