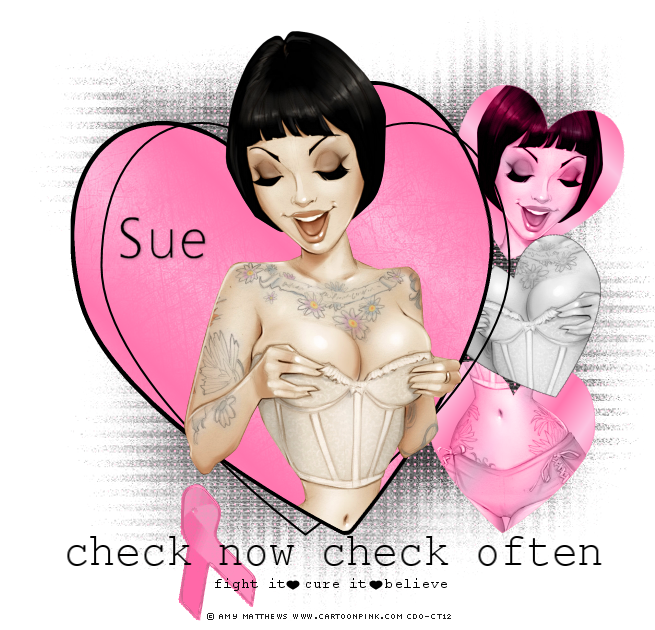 This tutorial was written by me and for those
who have a good working knowledge of psp.
Supplies Needed


Font of choice, I used
Segoe UI Light.
Let's Begin!
Open template and shift D.
Delete info layer, top and bottom mini hearts, and left white heart.
Select large black heart and float then invert.
Paste and place large tube where you like it and duplicate.
On bottom tube layer hit delete.
Take eraser tool and erase bottom part of top tube layer.
Select heart again and float
expand by 1 fill new layer with black
contract by 3 and hit delete.
Select top white heart and float
add new layer and fill with color of choice.
i used gradient of
#fcc4e1 and #ff78b0.
Invert and paste smaller tube.
Change blend mode to Luminance (L).
Do that same step for other hearts using different part of tube each time.
Move wortart layers where you like them.
I moved mine a little lower.
Paste mask and move to bottom.
Add name.
Add copyright info.
Save.