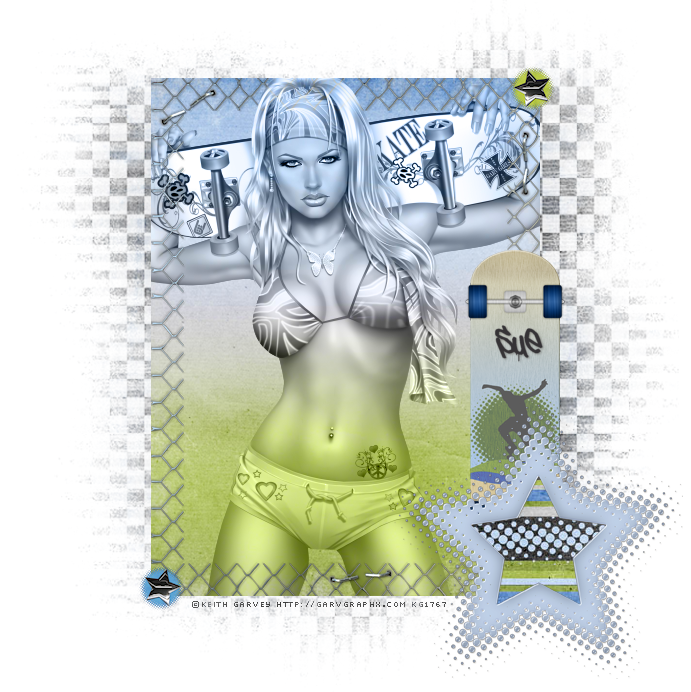 This tutorial was written by me and for those
who have a good working knowledge of psp.
Open chain link fence frame into psp.
Shift D
Close original.
Add new layer and move to bottom and select all.
Copy paper 8
Paste into selection.
Re-size canvas 700 x 600
Paste paper 1 and apply mask.
Merge group.
Move to bottom.
Add tube.
Move below frame layer.
I duplicated so head was out of fence but up to you on this.
Change blend mode to luminance (L).
Paste any other elements of choice.
I used star 1,skate board 2,
silver stars 1 and 2 and paper 6.
Add copyright info.
Add name.
Save