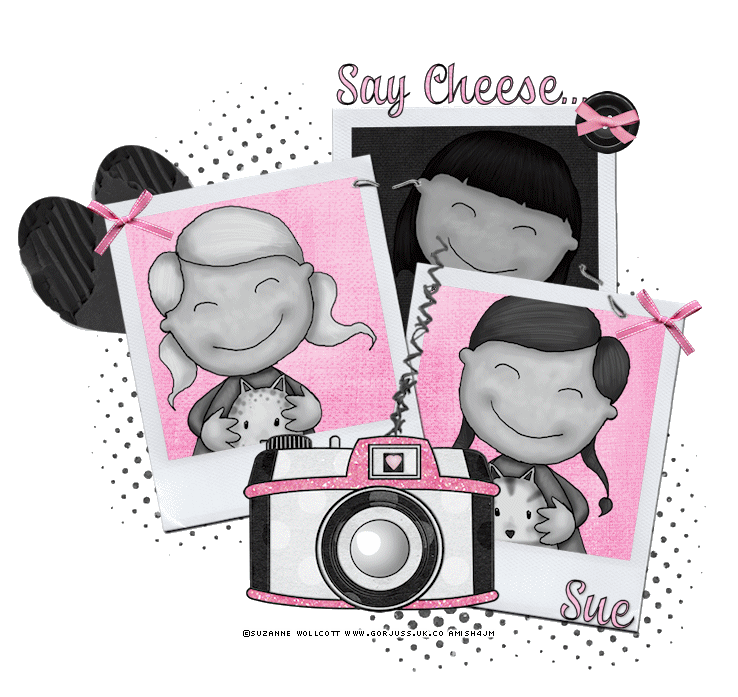 This tutorial was written by me and for those
who have a good working knowledge of psp.
Font of choice, I used
Clipper Script Fat.
Open new canvas 700 x 600.
Use my tag as guide for placing.
Using the selection tool - point to point
go outside the opening in each frame.
Paste paper and hit delete.
Paste print 02 and move to left.
Duplicate and mirror and move to right.
Paste any other elements of choice.
I used heart, bow04, staple and button.
Copy merge and paste into AS.
Ctrl L 2 times so you have total of 3.
Drag animation to camera area and drop.
You may need to back arrow and do again depending if you like how it looks.
Change frame properties to 100 on the frame without the flash.