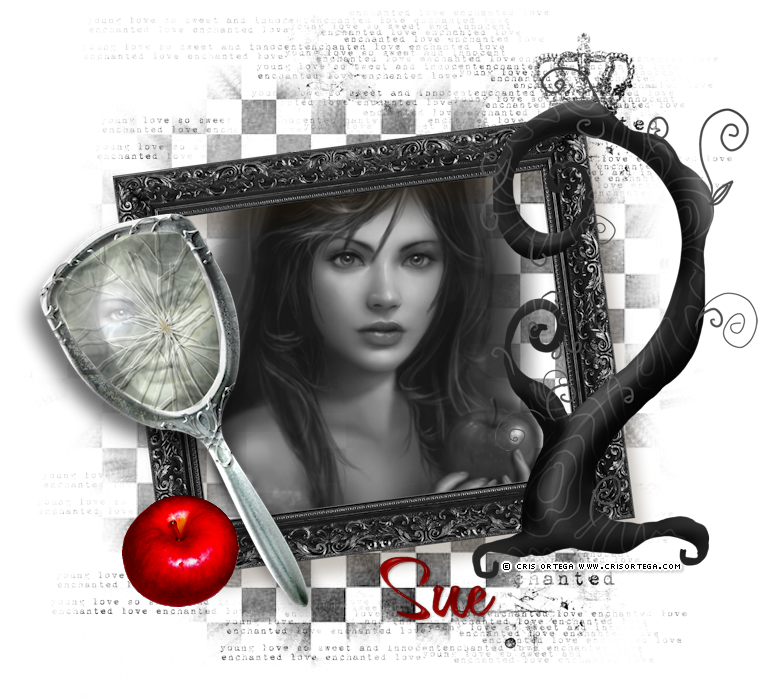 This tutorial was written by me and for those
who have a good working knowledge of psp.
Font of choice, I used
HarryKane.
Plugin, I used
Lokas Software - Gel.
Open new canvas 700 x 600.
Use my tag as guide to where to place as we go.
Paste paper 10 and move below frame.
Move top and bottom of frame.

Do same with sparkle.
Paste tree and move to right.
Paste mirror and apple and move to left.
Paste any other elements as well.
Select just outside frame opening using
point to point selection tool and then invert.
Paste tube and hit delete.

I also added re-sized mirrored tube to my mirror face
by selecting with point to point and then inverting
and hitting delete.
Change opacity to 35 and blend mode to hard light.
Or play around with both until you like it.
Add name and apply gel filter.