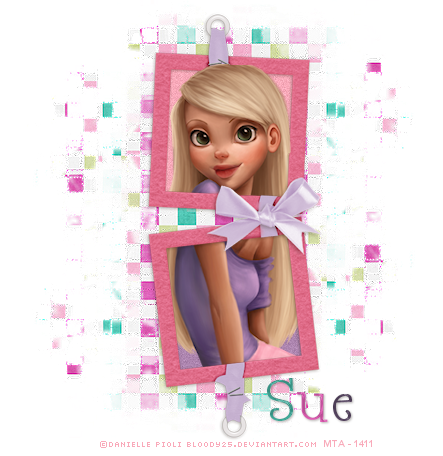 This tutorial is for those with a good working
knowledge of psp and was writen by me.
Using selection tool - point to point select just outside the openings in frame.
Add new layer and fill with color or paper of choice.
I used
#feb9c6 and
#bd95bf.
Keep selected and invert.
Paste tube and re-size to liking and place how you like it.
Crop tag just a little larger than frame.
I duplicated mine and mirrored and flipped it.