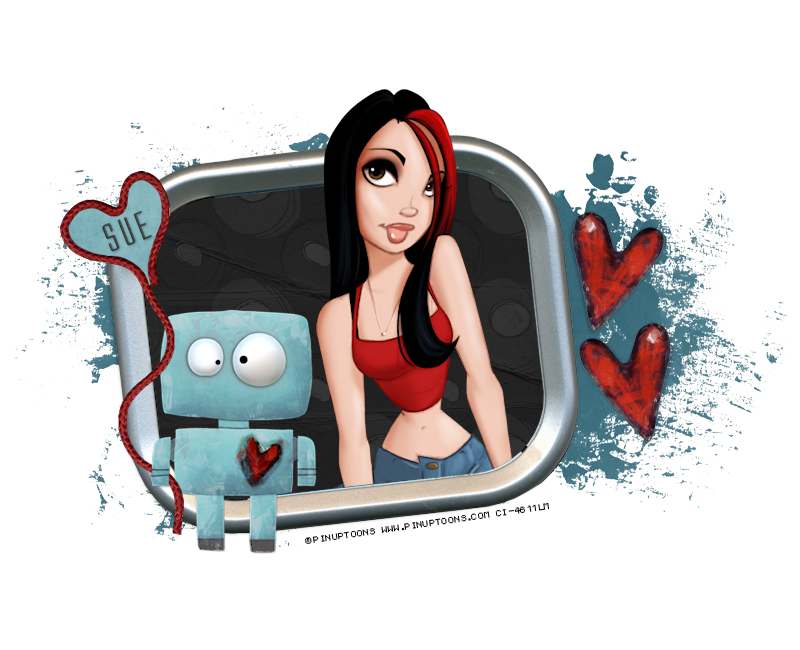 This tutorial was written by me and for those
who have a good working knowledge of psp.
Paste frame 4 and re-size canvas to 800 x 700.
Remember to crop when done.
Using selection tool - point to point
select just outside the opening.
Move one above and one below robot.
Using eraser tool on top copy erase part of string
so looks like in robots hand.
Using selection tool again
select outside the heart opening.