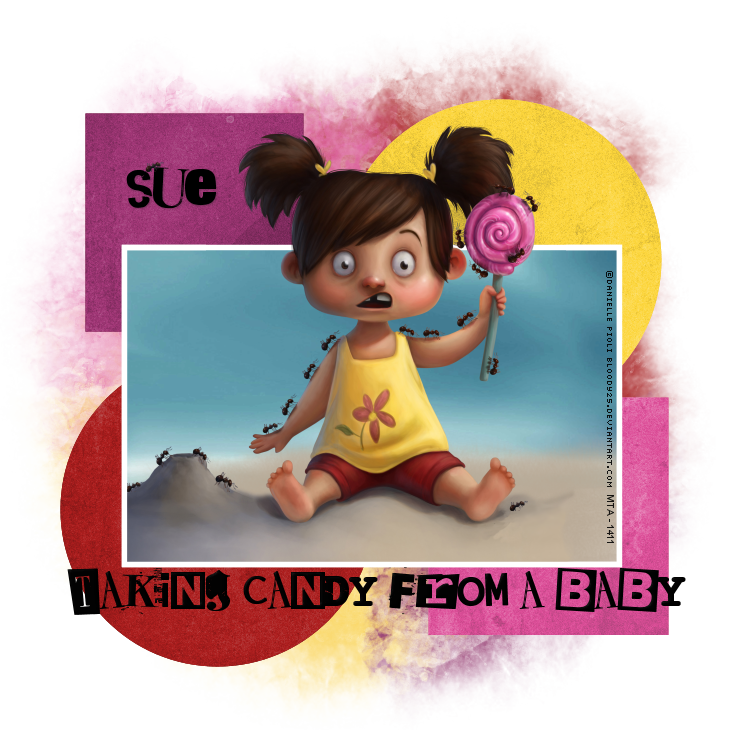 This tutorial is for those with a good working
knowledge of psp and was writen by me.
Open my supplies and shift D.
If you are using a different tube you may
want to change the colors of things.
If using same tube paste the tube with the sand still showing.
Link up the sides to the rectangle and use eraser tool set to 7 opacity
and blend the right side of tube.
Duplicate frame and move one above tube.
Crop frame area at top so head is out of frame.
I cropped one of the ants and pasted a few places extra.
One on left ant hill area.