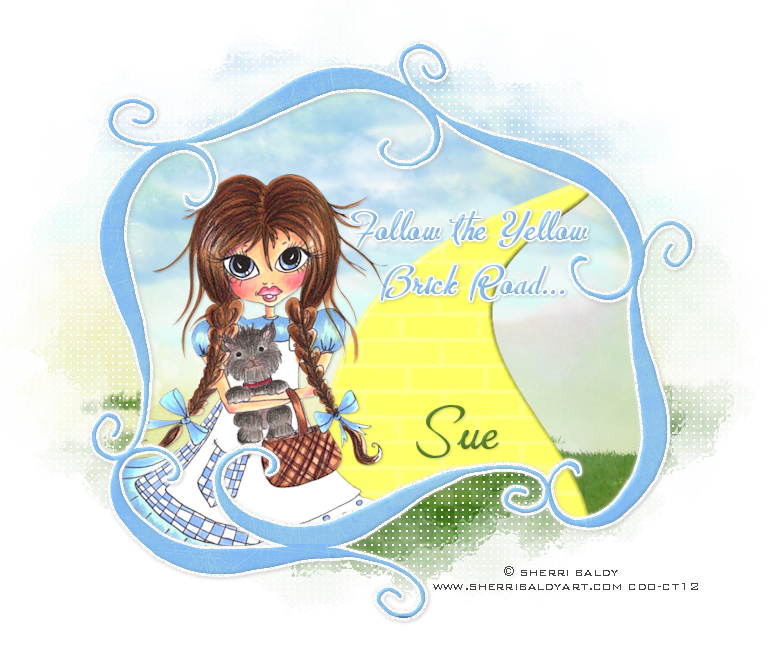 This tutorial was written by me and for those
who have a good working knowledge of psp.
Supplies Needed
Font of choice, I used
JeffrianaJF.
Optional Plug-ins, Eye Candy - Gradient Glow
Let's Begin!
Open my supplies and Shift D.
I have made most of the tag for you. Paste tube and place where you like.
Crop anything outside the frame. Add drop shadow.
Type text of your choice or mine..."Follow the Yellow Brick Road"
Add gradient glow using 3,50,100 white. Add drop shadow.
Add name and apply same bevel and drop shadow to it.
That's it - Easy Peasy! =)