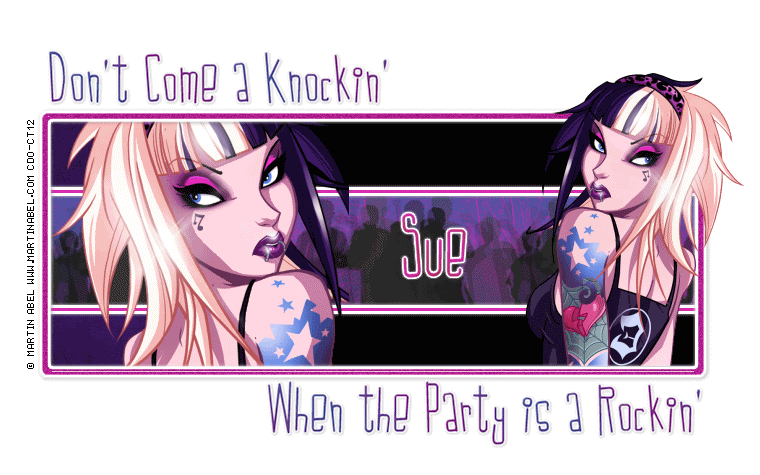 This tutorial was written by me and for those
who have a good working knowledge of psp.
Supplies Needed
Optional Plug-ins, Eye Candy - Gradient Glow
Open my template and shift D. Close original.
Close top 4 layers and copy merge and paste into Animation Shop.
Ctrl L until you have 16 frames.
Open animation and re-size by 95. Ctrl A and drag to left side of tag and repeat for right side.
This is just so the length of tag gets animation on it.
Close open layers and open the ones that are closed.
Paste your tube(s) and place where you like it. I used a close up and smaller one. Use my tag if needed.
Add drop shadow and copyright.
Add name and give it a gradient glow using 3,50,100 white then drop shadow.
Copy merge and paste into animation shop.
Ctrl L so you have 16 frames.
Go to animation - frame properties and change to 20 for all.
I also changed my animation properties so background was white so when it saves it doesn't look choppy but this is up to you.