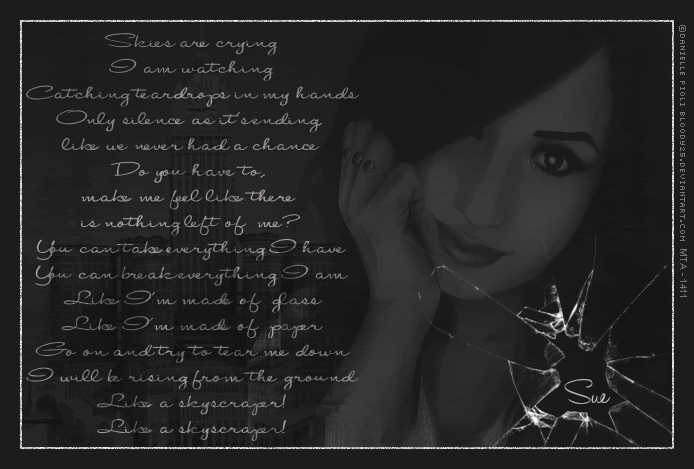 This tutorial is for those with a good working
knowledge of psp and was writen by me.
Font of choice, I used HaloHandletter.
Let's Begin!
Paste your tube and place where you like.
Adjust - Colorize - Hue 0, Saturation 0.
Open Tears I supplied and paste each one on your tube.
Move them around where you like.
Add name and move below glass layer.
If you have a long name it looks better on the right
side just rote right 90 and place at top.
Close all tears layers except the small one at eye.
Copy merge and paste into AS.
Back to psp and close that one and open next
then copy merge and paste after frame in AS.
Continue doing this until all tears layers are in AS.
Ctrl A and change frame properties to 40.
Select first frame and change that one to 55.