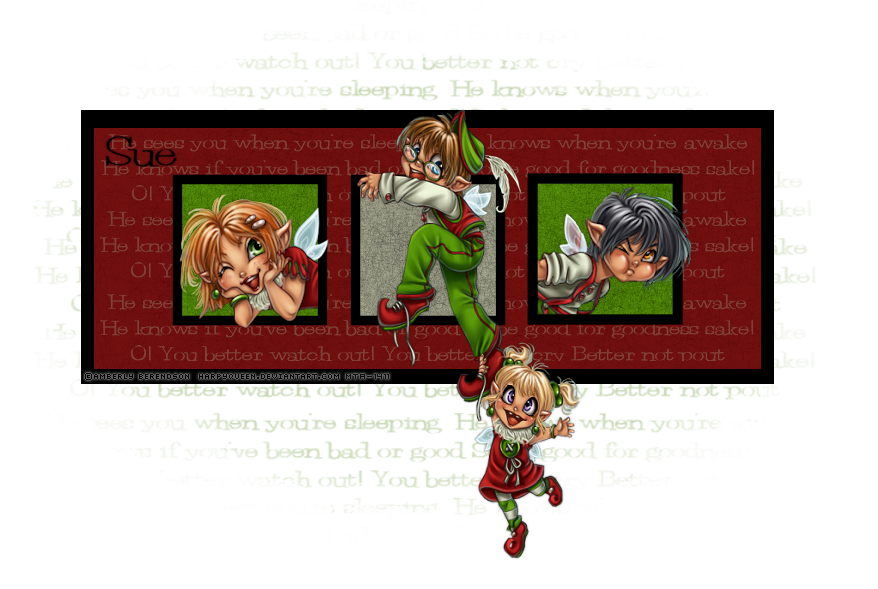 This tutorial was written by me and for those
who have a good working knowledge of psp.
Font of choice, I used
PetuniaBounce
.
Plug-ins,Filters Unlimited 2 (optional)
Open my supplies and select rectangle frame and float
then add new layer and flood fill with color of choice or leave black.
Select rectangle and do the same. I used #680d0c.
Add texture - fine leather
black, angel 30, blur 0, trans. 250, # of furrows 41, length 6
Select frame bg and repeat above steps.
I used #589502 and #aeb09b.
Add tubes and place where you like them.