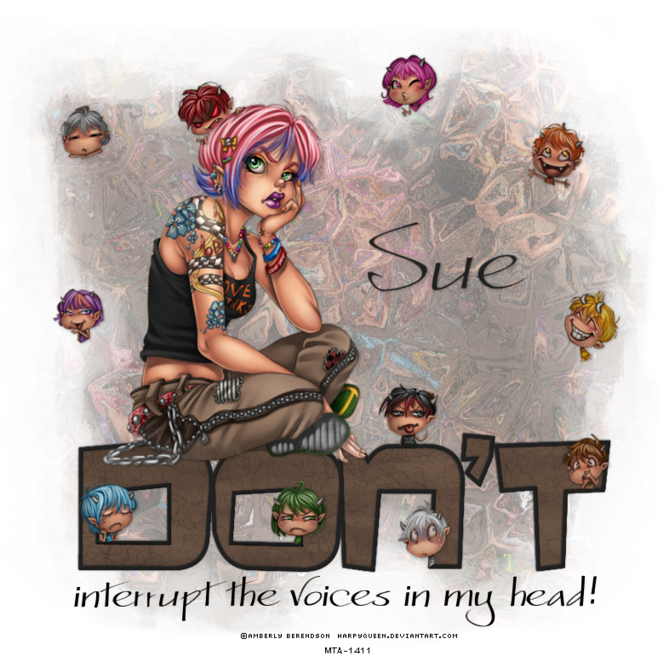 This tutorial is for those with a good working
knowledge of psp and was writen by me.
Font of choice, I used DalyHand.
Plug-ins: Mura's Meister - cloud and copies (optional)
Filters Unlimited (optional)
Paste your tube and place where you like it.
If using the same tube as me then crop the little demons
To crop I used my freehand selection tool using point to point.
Select the don't outline and float / modify / feather by 3
Add new layer and flood fill with color. I used #202020.
Choose two colors from tube that you would like your don't bg to be.
I used #5b473b and #765d49.
Open a new layer whatever size you want and go to
plugins / cloud and use default setting - ok.
Back to tag and float don't bg and add new layer
and flood fill with cloud pattern we just made.
Copy Merge and paste as a new image in psp (not on tag).
Using MM - copies plugin with settings to
This should of filled your layer.
Copy and paste into tag - move to bottom.
Plugins / Filters unlimited / lens effect / broken glass.
Apply mask and merge group.
I lowered my opacity to 78.
Add name and drop shadow to layers of choice.