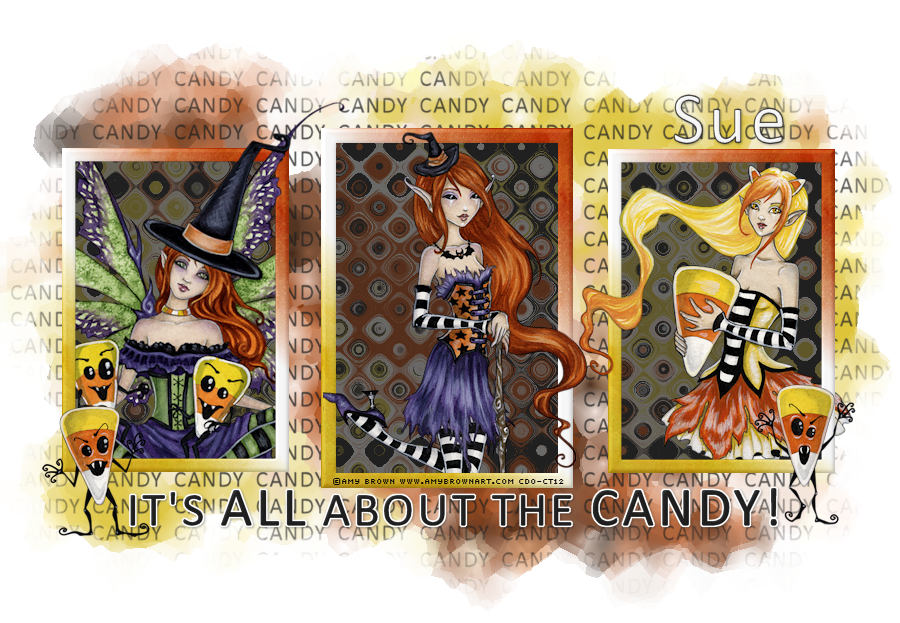 This tutorial was written by me and for those
who have a good working knowledge of psp.
Mask
Xenofex 1.0 - Shower Door
Remember to save often!!!

Open my frame
Re-size canvas to 800 x 800

Use my tag as a guide if needed
Click inside each frame with magic wand
Fill with gradient - I made one the candy corn colors
Apply Bubbles filter to gradient layer
Apply copies filter - Tiling with gap of 2
Type "IT'S ALL ABOUT THE CANDY!"
Before clicking the check mark highlight the word ALL and CANDY and change size to slightly bigger than what other text is