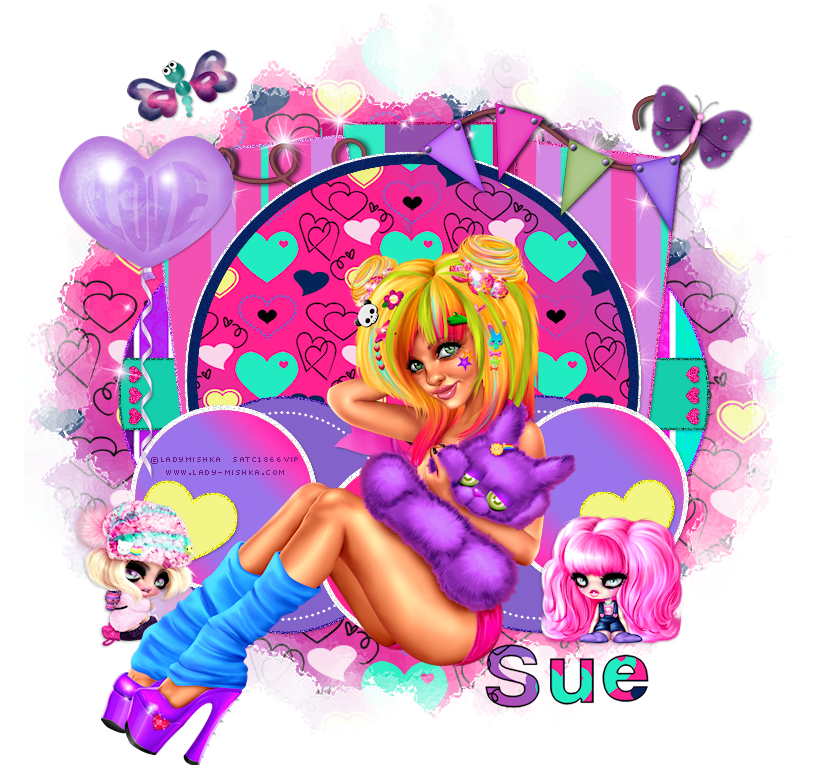 This tutorial was written by me and for those
who have a good working knowledge of psp.
My tube is from SATC but she now sells at PFD
EyeCandy 5 Impact - Gradient Glow
Fan Freebie on my FB page
Just like page and then download
Remember to save often!!!
Open template and shift D
Resize canvas to 800 x 800
Delete white layer and crop before saving tag
Delete info and text layers
Resizing items is up to you as it
depends on the size of tag you want
There are a few basic steps to follow
6. Apply gradient glow and noise at 50 to original layers
Go
HERE
if you aren't familiar on my way of adding
gradient glow using EC 5 Impact
We are going to start at bottom and go up
light pink strip - paper 13
pink circles - paper 10 and 12
hearts - yellow on new layer
**Don't forget the gradient glow on original layers**
Now add elements of choice from kit
balloon
banner
bow 1
dragonfly
butterfly
girl 1 and 2
sparkle 2
Add drop shadow to layers