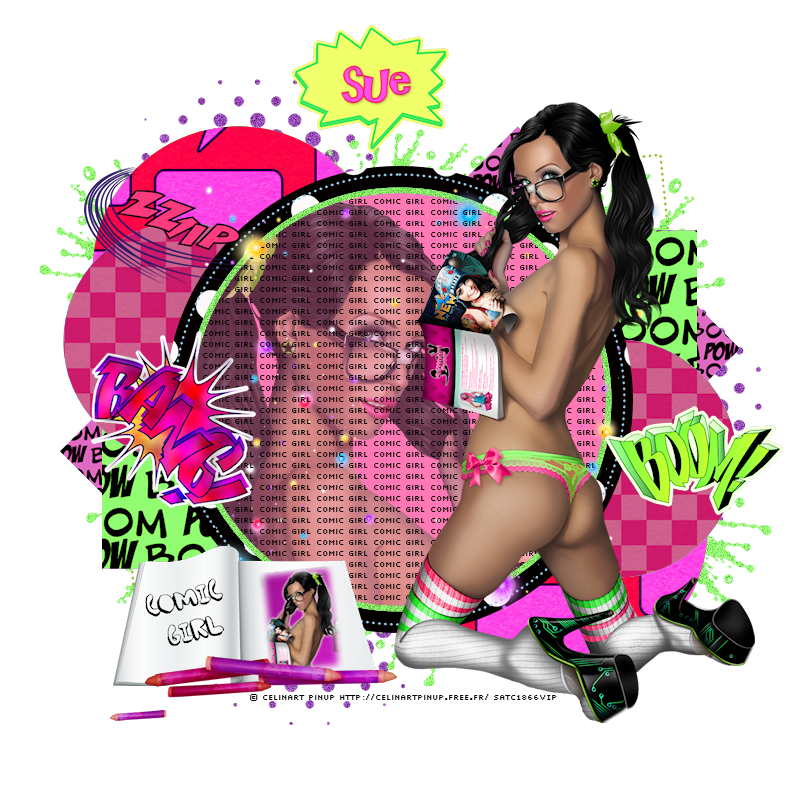 This tutorial was written by me and for those
who have a good working knowledge of psp.
Remember to save often!!!
Open template and r

e-size canvas to 800 x 800

Close info and text layers
Type text of choice and apply MM copies filter
set to tile gap 1 or get mine HERE
3. Invert or add new layer
4. Paste paper or fill with pattern or texture
5. Hit delete if using paper
We are going to start at the bottom layer (in layers pallet)
and work our way up the template following the steps above.
First merge duplicate layers together
purple rectangle - paper 9
blue circle -
#97d97d and noise at 30
purple circle - #fe79b5 paste mirrored tube
Now it's time for elements
I used
1
4
20
22
24
83
84
85
91
For elements 83 and 84
Duplicate and move around tag and merge together and move to bottom
Add name
Add copyright info
Crop and Save