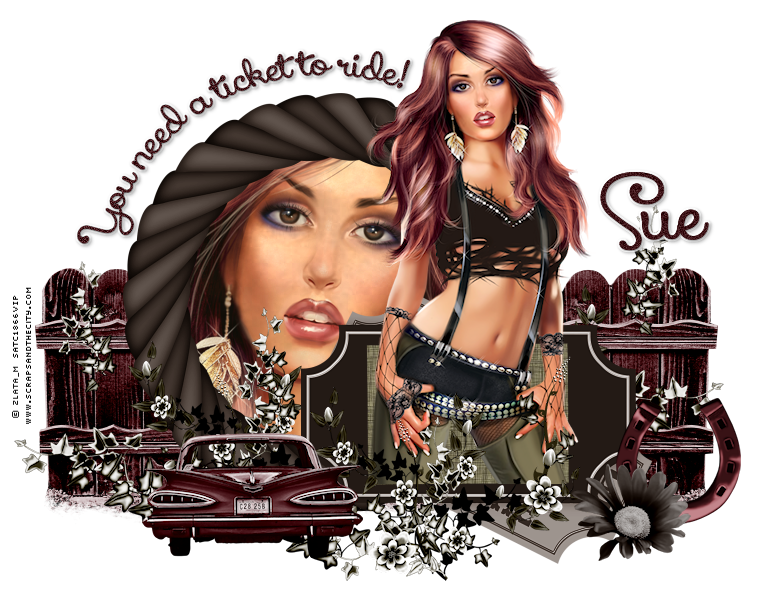 This tutorial was written by me and for those
who have a good working knowledge of psp.

Okay, let's get started.
Remember to save often!!!
Open new canvas 800 x 800
Use my tag as guide for placement and re-sizing if needed
Select open area and paste paper 1
Place in the ticket opening
Duplicate the paper layer
Change blend mode to dodge
Paste element 39 the flowers
Duplicate so you have 3 and place around tag
Paste any other elements of choice
Now draw out a circle using your eclipse tool
Make sure it's bigger than your frame
Keep Circle as a Vecter
Click Text Tool
Click the right center of circle when
you see the A on a curve
and write saying of choice.
In Layers Pallette Click the Plus Sign
for the Circle and Text Layer
Hide the Circle
Convert to Raster
New layer - fill with white
Add drop shadow and move below text
Add name and do this as well for your name
Add drop shadow to layers