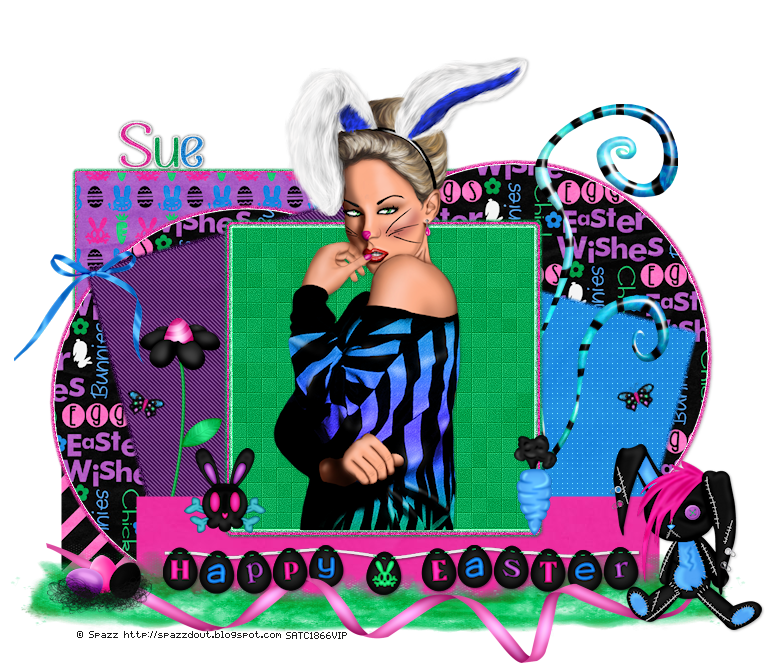 This tutorial was written by me and for those
who have a good working knowledge of psp.
Filters
EyeCandy5 Impact - Gradient Glow
Remember to save often!!!

Open template and re-size canvas to 800 x 800
Close info and word art layers
There are a few basic steps for this template that are repetitive.
Start at the bottom and work up
light pink rectangle - paper 2
dark pink rectangle - paper 6
Okay once you have paper on all your layers it's time to add gradient glow.
Usually one of my steps above is to close original layer but not for this tag.
We are going to add the gradient glow to the original template layer
Here are the settings I used
Delete the extra colors so it looks like the one below
Just click color and then delete button
Apply noise at 30 to layers after you add gradient glow
Once you have added gradient glow to layers and
applied noise now go back to your
new paper layers and apply a filter to them
I used dots, jeans, and fr
itillary
Now start adding elements of choice to your tag
Use my tag as guide for placement if needed
I used different colors to match my tube
Apply gel effect and gradient glow
Add drop shadow to layers