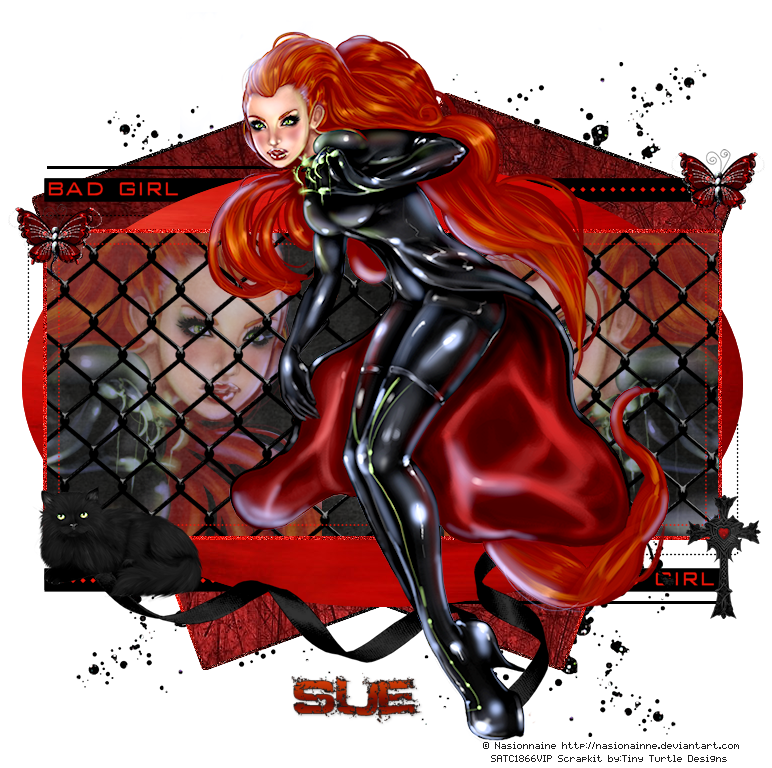 This tutorial was written by me and for those
who have a good working knowledge of psp.
Remember to save often!!!
Open template and re-size canvas to 800 x 800
Crop after tag is done
Delete info and stars layer
There are a few basic steps for this template that are repetitive.
1. Select layer
2. Float
3. Invert
4. Paste paper
5. Hit delete
6. Close original layer
I like to start at bottom layer and go up.
Use my tag as guide if needed
Rectangle right and left - paper 1


Oval - paper 43

Rectangle - paper 36
Change to screen at 25 opacity
Paste element 31
Re-size by 50 and move to one side
Duplicate and move to other side
Delete on both layers
Merge together
Paste close up of tube
Delete
Mirror
Merge both tubes together
Change blend to difference and opacity to 75
Don't close original layer


Paste element 46
Duplicate a few times and place all over
Merge together
Move to bottom


Now add your choice of elements from kit.
I used 22,75,82, and 107


Add name
Add copyright
Save