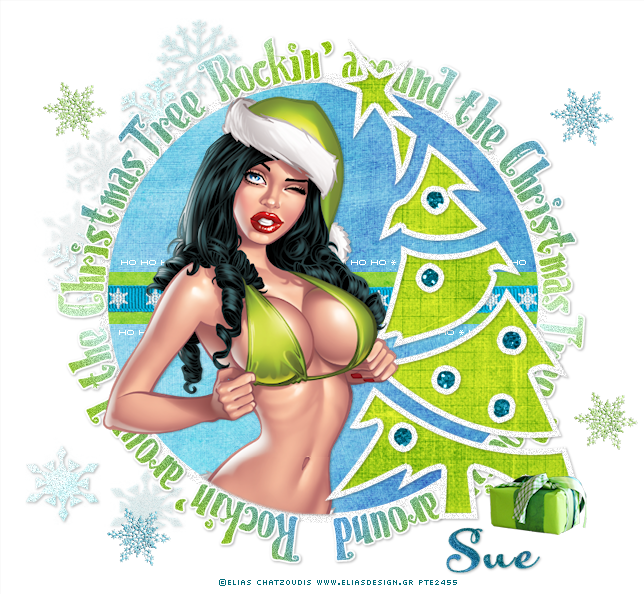 This tutorial was written by me and for those
who have a good working knowledge of psp.
Open template and shift D.
We are going to use same steps for each layer of template.
Start at the bottom and work your way up.
Circle fill - 05 for this don't delete original layer but move it above new paper
layer and change blend mode to overlay and opacity to 56.
Word circle - I used gradient of green and blue from tag and added noise at 20.
Baubles - paper 09 keep original just like above but blend
mode is luminance (L) at 100.
Add any elements of choice.
Add drop shadow to layers.
I used gradient of two blues from tag and applied noise and gave it a gel bevel.