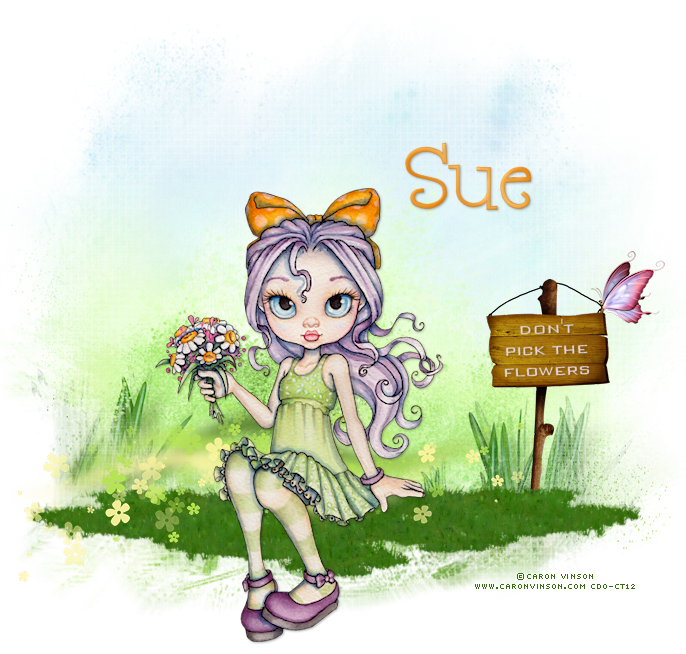 This tutorial was written by me and for those
who have a good working knowledge of psp.
Supplies Needed
Font of choice, I used Happyjamas.
Let's Begin!
Open new canvas 700 x 600.
Open scrap elements and minimize.
I re-sized the items to fit canvas.
Paste paper 10 and apply mask.
Duplicate and merge the two.
Paste grass and place at bottom.
(yellow and green flowers)
Place bottom left area - look at my tag as guide.
Move to the right area right where grass starts.
Add any message you like to sign post.
(
butterfly
)
Place on corner of sign post.
Place so it looks as if she is sitting on the grass.
Add any other elements you wish.
I used gradient of #f08500 and #fbc775.