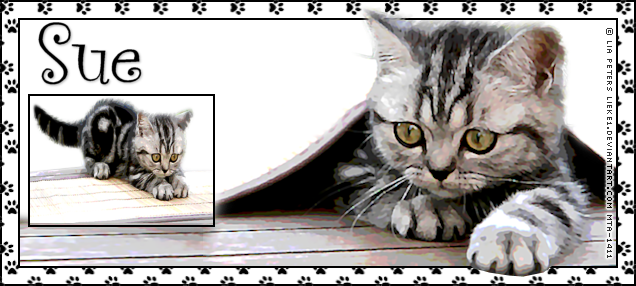 This tutorial is for those with a good working
knowledge of psp and was writen by me.
Let's Begin!
Open my supplies and shift D.
Close original.
Click on the white layer and paste tube.
Move to the right.
You may need to re-size tube.
For mine I re-sized it but I also duplicated and moved to the left
and just had the floor part showing.
I also duplicated the right tube and cropped the ear and paw so it looks as if my kitten is crawling out of frame.
Using magic wand select inside small frame.
Add new layer and paste another tube into that layer.
Add your name with a drop shadow.
Add copy right info.
I gave mine a gradient glow using Eyecandy
so it would show up better.
That's it!