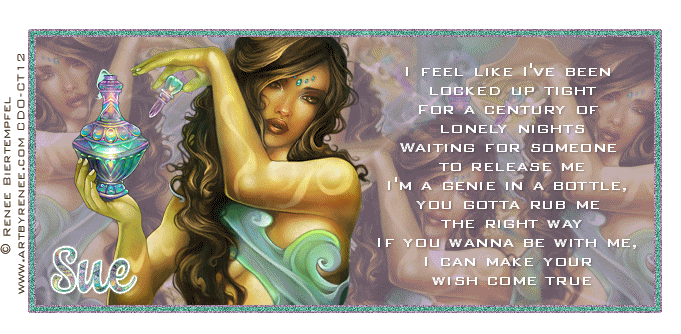 This tutorial was written by me and for those
who have a good working knowledge of psp.
Supplies Needed
Font of choice, I used Clipper Script Fat.
Plugins, EyeCandy - Gradient Glow
Animation Shop
Let's Begin!
Open my supplies and shift D.
Select purple layer and float.
Paste a background image of tube or background of choice.
If using image with background like mine you will need to duplicate this a few times and the take your eraser tool and erase edges so they blend together.
Merge each image layer and lower opacity to 40.
Paste tube and place where you like it.
For my name I made a pattern from part of my tube and used this.
Add gradient glow 3,25,100, white.
Select the background layer you made and copy and paste into AS.
Effects - Insert Image Effects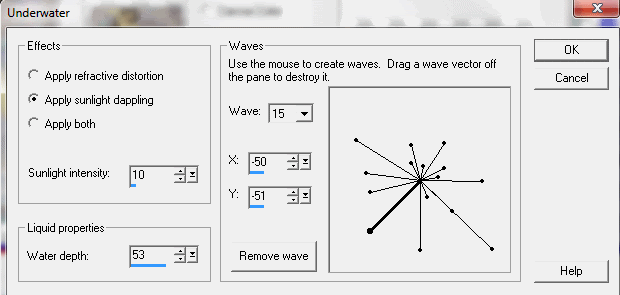 You will need to delete the first frame now.
Ctrl A and change frame properties to 25.
Save as Gif.