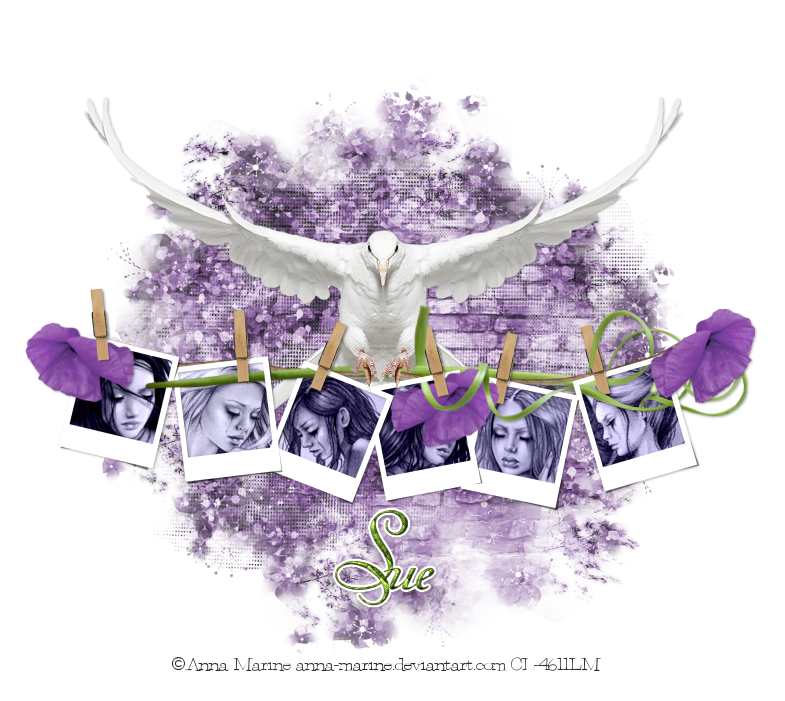 This tutorial was written by me and for those
who have a good working knowledge of psp.
Supplies Needed
Optional Plug-ins, Eye Candy - Gradient Glow
Let's Begin!
Open a new canvas 700 x 700.
Paste frame 6 from scrap kit and center.
Paste the bird and place where you like it.
Duplicate and make sure one copy of bird is below ferame and one above.
On top bird crop around the talons and then invert and hit delete. This should now look like bird has frame in talons.
Drop shadow the bottom bird layer and the frame.
Paste the wall layer and apply mask. I colorized mine to match flowers.
Add any other elements from scrap kit you would like. I added a flower to the right.
Using selection tool outline each section of frame pictures.
Once you have each frame selected paste paper4 and invert and hit delete.
Paste each tube and place where you like it and hit delete.
Merge all the tube layers together and change blend mode to Luminance (L).
Using color from tag add name and inner bevel and apply gradient glow and drop shadow.
I used pattern I made from the tree in scrap for name. Just select a section of the top part of tree and use as pattern if you want the same look as mine.