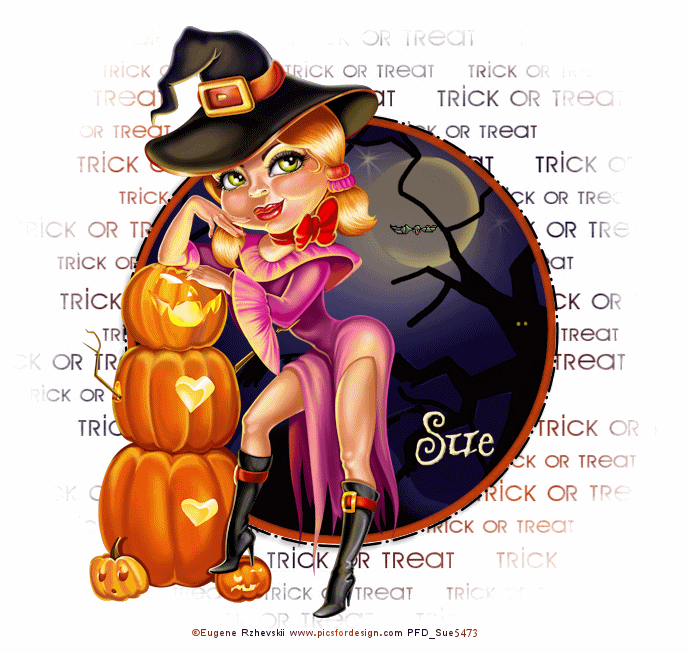 This tutorial was written by me and for those
who have a good working knowledge of psp.
Supplies Needed
Font of choice, I used RUSerius.
Let's Begin!
Open template and shift D and close out original and
delete info layers.
Add new layer and move to bottom and flood fill with white.
Select white circle layer - float.
Paste bg image or add new layer and flood fill with color of choice.
My tube came with a bg image so I used this.
If your tube doesn't have bg image just use another Halloween image
there are a lot on the web.
If you want orange layer a different color..
Select orange circle layer - float and add new layer
and flood fill with different color.
Same with mask - just float and flood fill another layer
Paste tube and position it where you like.
Select text tool and add name and place where you like it.
Add drop shadow to layers.
Copy merge and paste into AS.
Ctrl L until you have 22 frames.
Open bat and re-size by 90%.
Ctrl A and drag bat to tag and place where you like it.