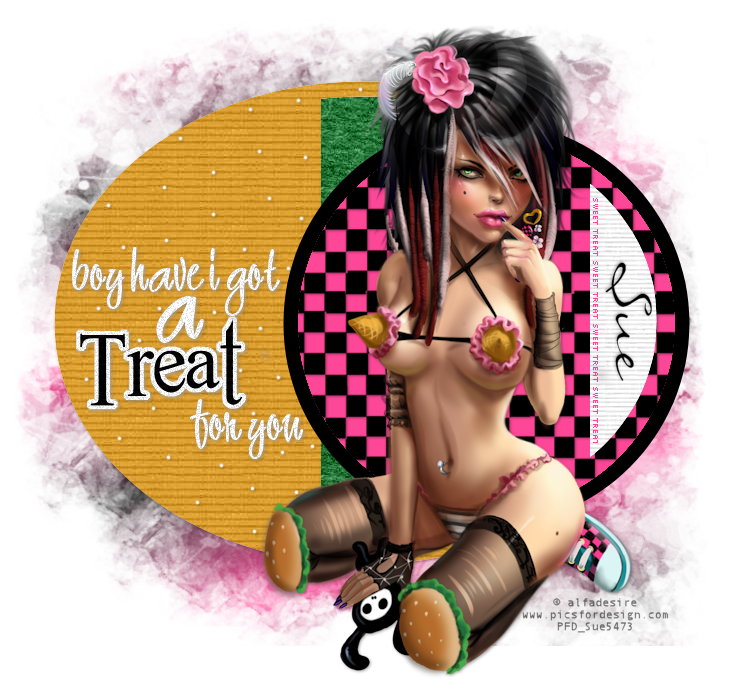 This tutorial was written by me and for those
who have a good working knowledge of psp.
Template : #294 from Missy
Font of choice, I used LiorahBT (PTU)
Plug-In : Filters Unlimited 2 (optional)
Open template and shift D and close out original and delete copyright layers.
I deleted the sucker layers and hearts as it was to froo froo for my tube choice lol.
Selet Bottom Oval layer and float and new raster layer and flood fill with color of choice,
and filter using paper texture of choice. Do this for all layers of template.
On the circle section, floate and invert then paste the checkered overlay
I supplied and hit delete, if you want it like mine.
I added white dots to my yellow section to play in with the hamburger buns on my tube.
Paste background layer I supplied.
Paste any other elements of choice.
Add tube and place where you like it.
Add drop shadow to layers.