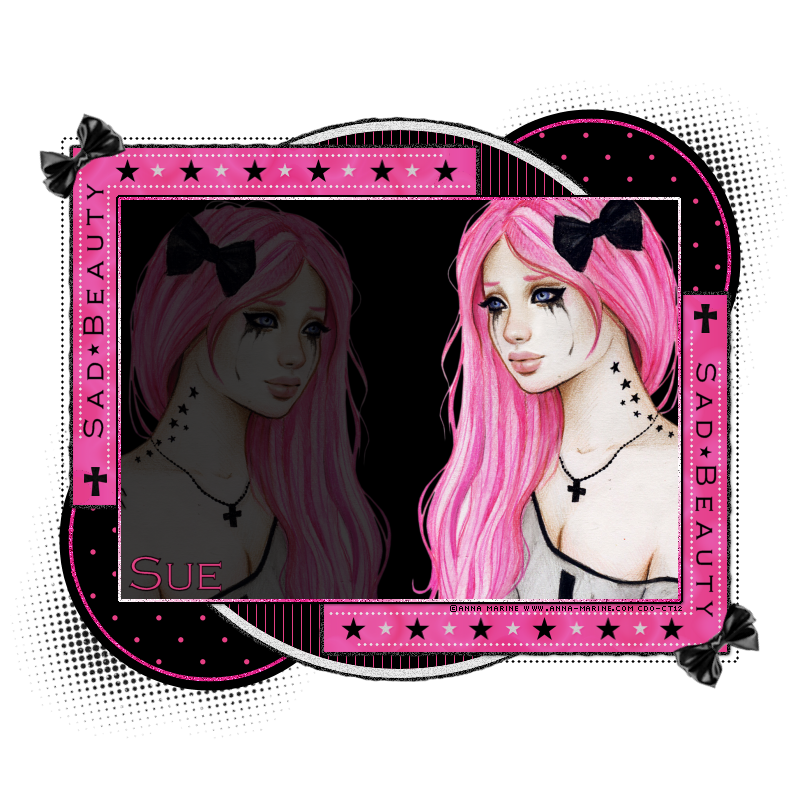 This tutorial was written by me and for those
who have a good working knowledge of psp.
My Supplies
EC 5 Impact - Gradient Glow
Template downloads in middle of page
...........................................................
Remember to save often!!!
Open my supplies and shift D
Close originals
Open template and re-size canvas to 800 x 800
Crop before saving if desired
Delete top 9 layers in layers pallet EXCEPT sm stars and stars 2 layers
We are going to start at bottom of layers pallet and work our way up the template
Paste dots layer from my supplies
Paste and re-size to whatever size you like I used about 60% re-size on mine
Duplicate and move one on each of the black circle areas
Using magic wand click inside the right and left glitter circles
Invert
Delete on dots layers
Do this for both
On glitter circle I changed the color of my layer to match the grey of tube
Duplicate
Add gradient glow
On circle layer
Float
Add new layer
Fill with color of choice
Apply scanlines filter
Then rotate layer by 45 degrees
Merge the left and right rectangles together
Add new layer
Make gradient with two colors from tube
Fill new layer
Duplicate
Apply bubbles filter to top copy
Float rectangle layer
Invert
Crop both copies of gradient
Lower opacity of bubbles copy to 65% or wherever you like it
Paste tube
Duplicate and mirror
Select rectangle
Float
Invert
Delete on tube layers
On mirrored tube lower opacity to 25%
On sm stars layer I colorized mine to grey like above
Paste my other supplies and move where you like them
Type text
Duplicate and rotate one left and one right 90 degrees
Add name
Add drop shadow to layers

Add copyright info

Crop & Save
Hope you have enjoyed this tutorial!