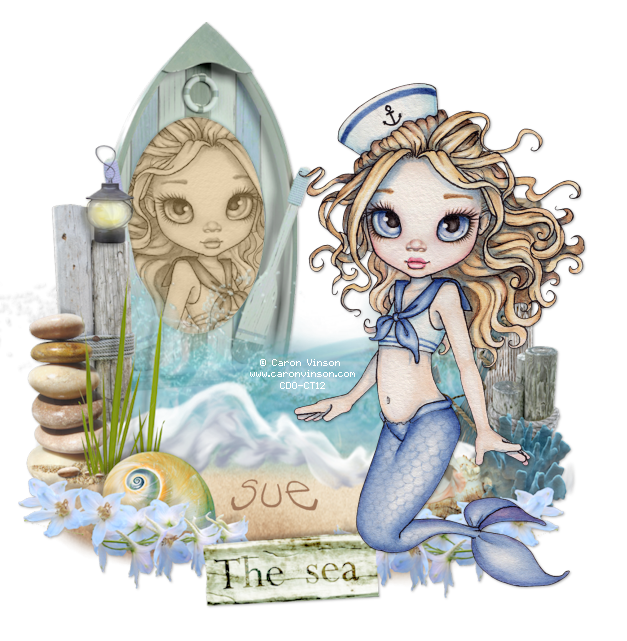 This tutorial was written by me and for those
who have a good working knowledge of psp.
Remember to save often!!!
Open cluster and shift D
Close original
Paste tube
Move where you like it
Select opening area and add new layer
Fill with light color
Paste mirrored tube
Delete
Select none
Apply drop shadow to cluster and tube
Add name
I moved the nodes of my text to make it "lay" in sand
HERE is a tut by Kathy Butler that explains how to do this.
Thanks Kathy!

Add copyright info

Crop & Save