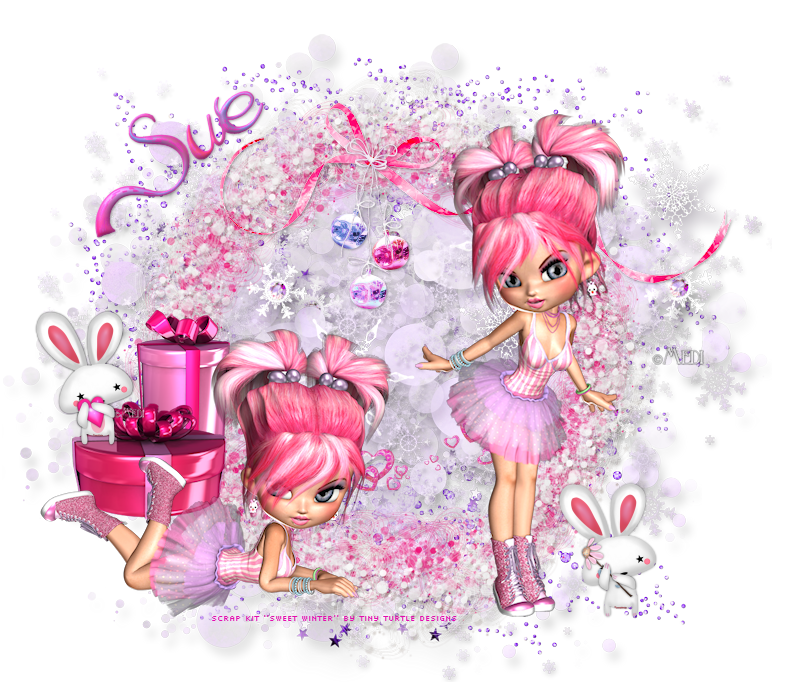 This tutorial was written by me and for those
who have a good working knowledge of psp.
Remember to save often!!!
Resize elements as desired
Open new canvas 800 x 800
Move them on all sides of element 12
Merge together and move below element 12 but above 13
Now add elements of choice from kit
Using the preset shape tool
Make a circle
bigger than the one we already have
Keep circle as a
vector
Click text tool
Click the right center of circle when
you see the A on a curve
and write saying of choice.
In layers palette click the plus sign
for the circle and text layer
Hide the circle
Convert to raster
I used gradient of colors from tag and applied bevel
Add drop shadow to layers