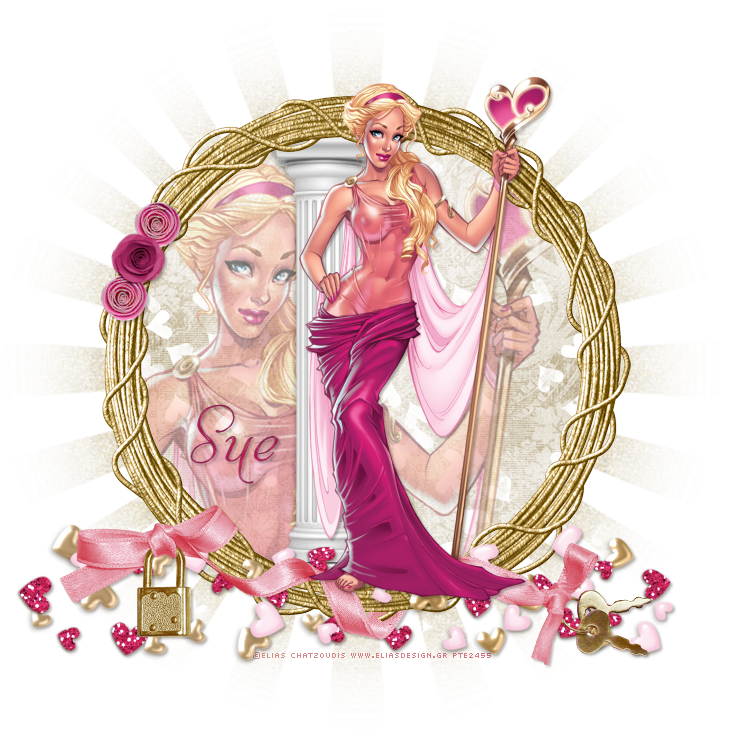 This tutorial was written by me and for those
who have a good working knowledge of psp.
Font of choice, I used
Aphrodite Slim Contextual
We are going to be using bits from both kits.
Paste burst and re-size by 110 or 120%
Open frame and re-size canvas to 800 x 800.
Using magic wand select inside frame and expand by 5.
Paste paper and hit delete.
Paste close up and move below frame and crop anything outside frame
Paste column and move below frame.
Paste heart and lock and key layers above frame layer
Paste flowers and re-size and move to left frame area.
Copy merge and paste back into tag
Paste heart overlay and hit delete.
Delete the copy merged layer.
Move the overlay layer above the close up tube but below the column layer.
I thought it was appropriate to use Aphrodite font for this one lol.