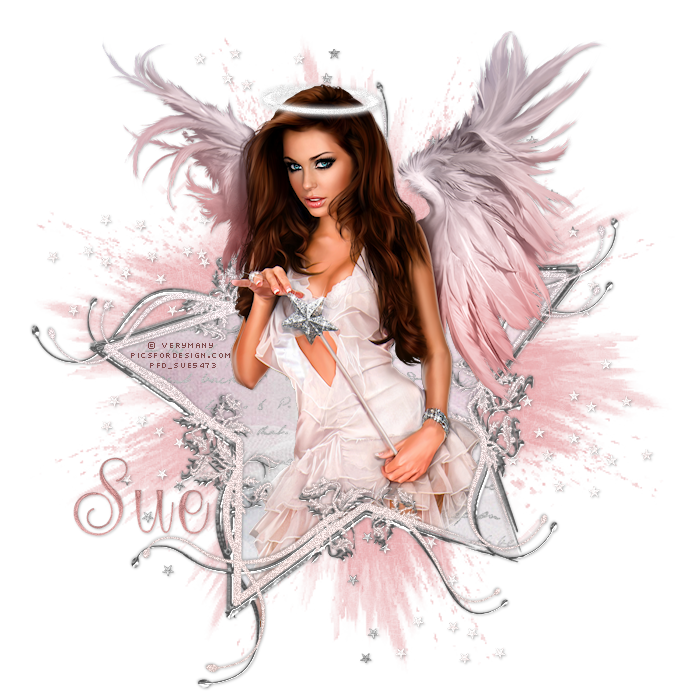 This tutorial was written by me and for those
who have a good working knowledge of psp.
Font of choice, I used
Centeria Script Demo.
Plugin, I used Lokas Software - Gel.
Paste frame 02 and re-size canvas 800 x 800.
Using selection tool - point to point
select the star part of the frame and invert.
Paste paper 01 and hit delete.
Keep selected and paste print 01 and move over star area and hit delete.
Paste tube and duplicate on bottom tube hit delete.
On top tube move above frame and erase bottom area.
On bottom tube move below frame.
Add new layer and fill with color or paste paper of choice.
Move to bottom and apply mask.
Paste element star 2 and move right above mask.
Add halo and apply noise at 10 to it.
I applied noise then gel effect then a drop shadow to mine.