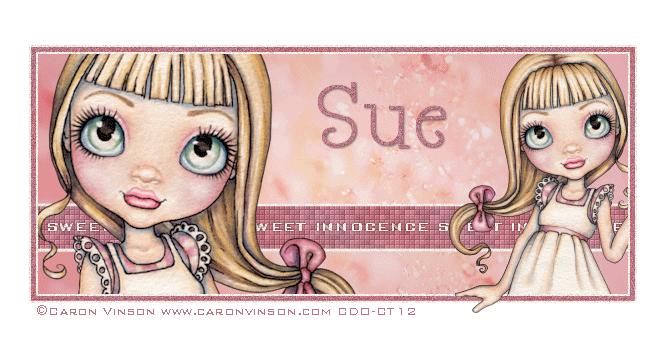 This tutorial was written by me and for those
who have a good working knowledge of psp.
Supplies Needed
Font of choice, I used Happyjamas.
Plugins - Xero - Fritillary
Let's Begin!
Open my background and enlarge canvas so you have room to work.
Using your rectangle preset - foreground set at 5 width and #c87f8c color and background closed draw out a frame around the background layer.
Select frame, float then modify and expand by 2.
Add new raster layer and fill selection area with #f9f4ed color and add noise set at 20.
Move this layer below the frame layer.
Add noise to frame layer as well.
If you are going to animate it's best to no add a drop shadow to the frame layers as when it saves in AS it looks better.
Using rectangle preset tool again but changing color from foreground to background and closing foreground off, draw a rectangle like mine the length of the background layer but not past frame sides.
Use my tag as a guide if needed.
Do the same steps as before to add lighter outline to area.
Type out "Sweet Innocence" a few times or any other words you would like using the lighter color the length of the area.
OK so now you have built the template it's time to add the tubes.
I used the close up tube mirrored on the left of my tag and on the right I used the medium sized tube and had part of the hand outside of the frame. Everything else I cropped off.
Add anything else you would like to tag at this point.
Add name.
Add copyright info.
When you have tag just how you like it then select the rectangle area we are going to animate.
Once you applied filter at 10 copy merged and paste into AS.
Go back to psp and undo filter and apply at 12 and repeat these steps using 14 as well.
Save as GIF.
I also made avatar to match by selecting area for avatar and adding the frame and outline like you originally did.
That's it!