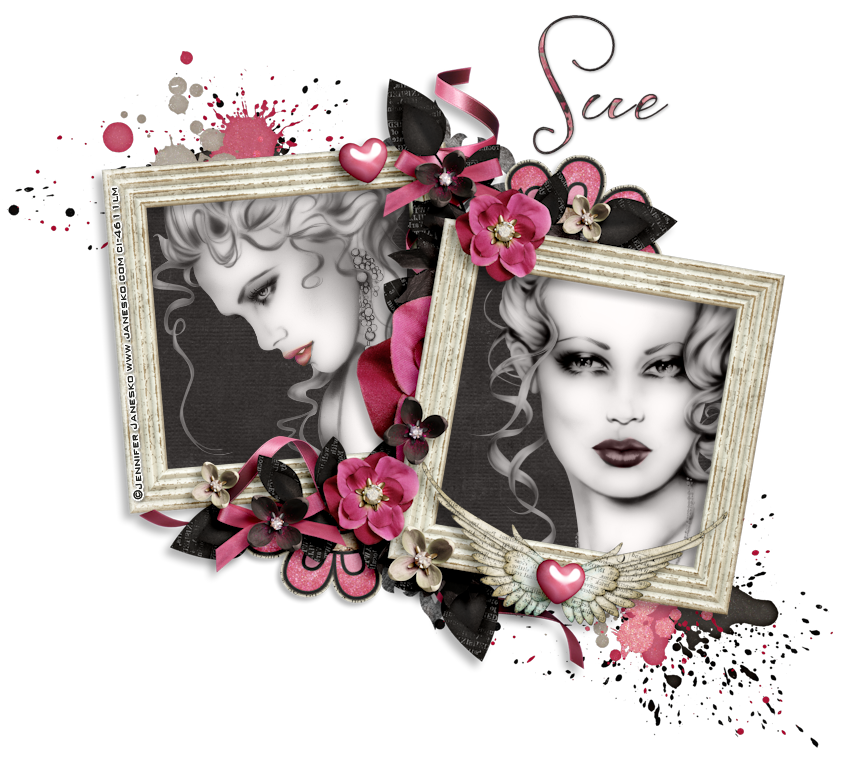 This tutorial was written by me and for those
who have a good working knowledge of psp.
My tube was bought when JJ was at CILM.
Open cluster frame and shift D.
Using selection tool outline frame area.
Paste scatterz2 and duplicate.
Move one to top left and the other to bottom right area.
Duplicate and on bottom tube layer change blend mode
On top tube layer outline the lips area
Lower opacity to how you like it.
I used a section of the scatterz layer as a pattern for my name
with #2c2928 set as foreground stroke 1.