This tutorial is written for those that
have a working knowledge of PSP.


You will need...


Paint Shop Pro


( I am using PSP X )



Animation Shop

Tubes of choice, I used artwork by Suzanne Woolcott
and you can purchase her work HERE.
Don't use same tube unless you purchase it.


Fonts

PTU Doodle Noodle
(used for name)

PTU Joanneshand
(used for saying)


Filters Used

Eyecandy4000 - Gradient Glow

Sqirlz Reflect


(separate program from psp)



Frame, paper of choice.






Okay, let's get started.

Remember to save often!!!

Open New 700 x 700
Flood Fill White
Paste frames or make frame using rectangle preset.
Click inside frames and expand by 4.
In Material Pallett Click Foreground and make Paper your Pattern

New Raster Layer / Flood Fill with Pattern

Apply Mask
Merge Group

Paste Frame
Duplicate and Rotate Original Layer with Pick Tool
(ctrl K)
Until you get it where you like.
Click inside with Magic wand and flood fill with pattern on new layer

Paste Tube
Place where you like and cut off any excess.

Paste Elements

Add Drop Shadow To All Layers.

Add Copyright.

Edit / Copy Merged

Paste into Animation Shop
Duplicate until there is 5 Layers
(Ctrl L)

Okay, back to PSP.

If you are using same tube as me then
open tube and crop mountain area out like mine below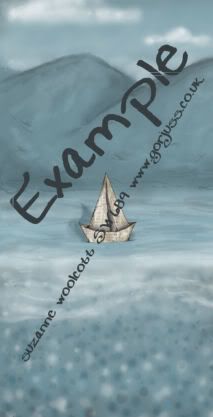 Then Crop Like Below Again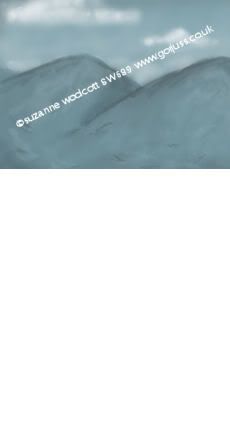 Save as a JPG

Open Sqirlz Reflect

Open Image

Outline White Area
Like Below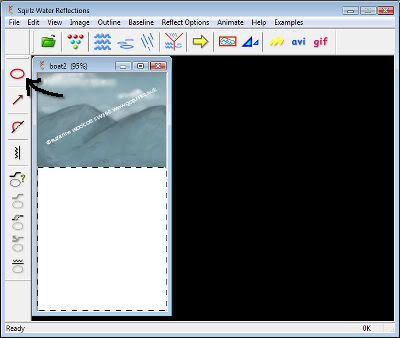 Then Change Animation Period to 5
so it's not a large file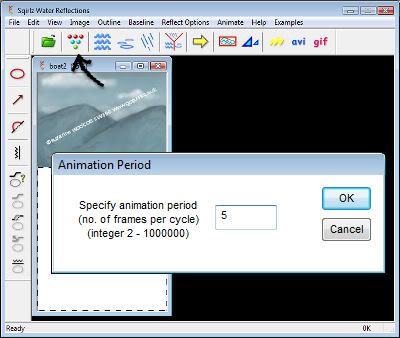 Then Run Animation
Basic Ripple Like Below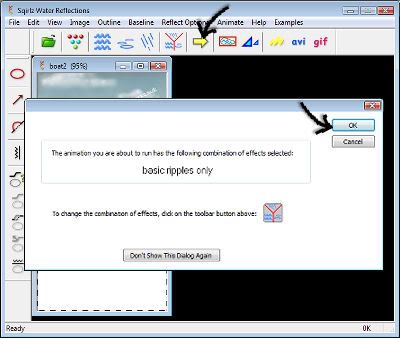 Click GIF Like below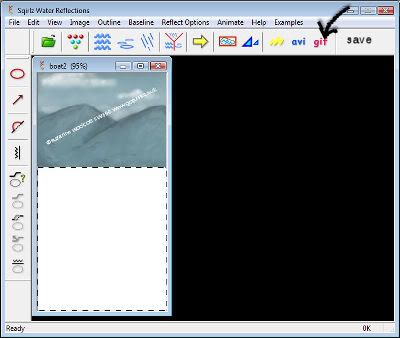 Save

Open in Animation Shop

Open Boat tube and on 5 frame
move boat up and down and left
Like Below




Crtl A
Drag to Water Animation

Crtl A

Drag to your other Image
Make sure you place where it goes.

Back To PSP

Copy Frame Layer

Paste into AS
Duplicate to 5 Layers

Crtl A
Drag onto tag

Change Frame Properties to 20ish.

Save

Hope you enjoyed my tutorial.