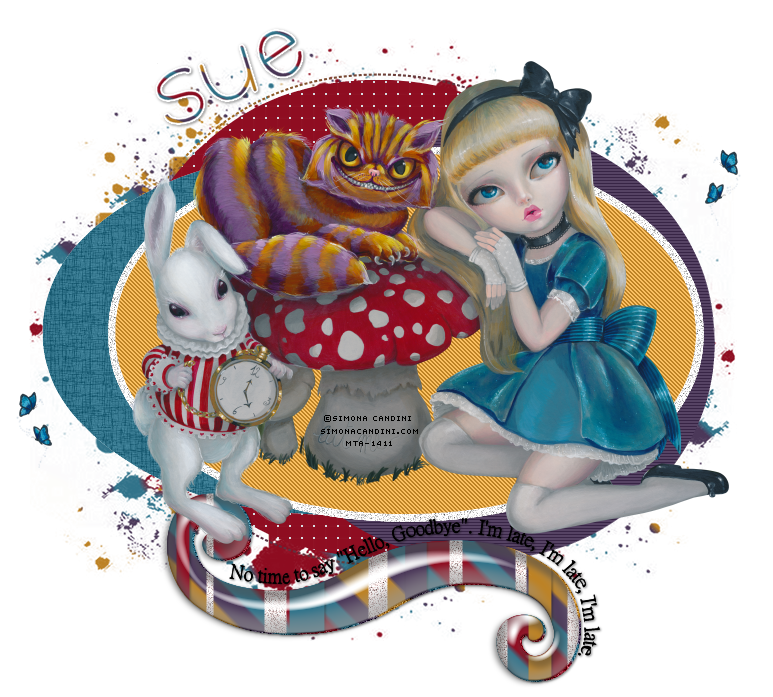 This tutorial was written by me and for those
who have a good working knowledge of psp.
Filters Unlimited - paper textures

Template
Remember to save often!!!
Open template and shift D
Close original and re-size canvas to 800 x 800
Delete info and center box layers and lock all text layers together
There are a few basic steps to follow
4. Fill with color of choice
5. Apply filter of choice
6. Close original layer
We are going to start at the bottom layer (in layers pallet)
and work our way up the template following the steps above.
Move text layers lower in canvas so they are out of way for now
dotted circle - gradient of colors from tube
dark pink circle - #8f0d21 +
weave
pink oval -
#32748b + FU papyrus paper texture
light pink circle - #564364 + scanlines
brown oval -
#fbc062
+ jeans
Paste tube
Move word art to where you like it
Use gradient from before for word art and colors from above as well
Add new layer
Fill with gradient
Apply mask
Merge group
Add name
Add copyright info
Crop & Save