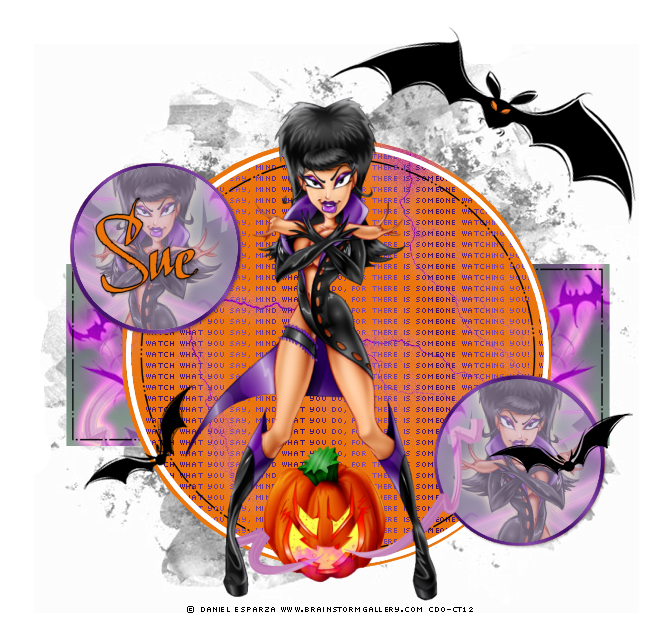 This tutorial was written by me and for those
who have a good working knowledge of psp.
Supplies Needed
Optional Plugin, Xenofex 2 - Lightning
Open template and shift D.
Delete layers 1,2,5,8,13, and 14.
Using selection tool select around the small bat.
Hit delete on original layer.
Duplicate small bat and place bats where you like them.
Use my tag as guide if needed.
Float the orange circles and flood fill
new layer with color. I used gradient of purples.
For the white rectangle and white circles I floated them
inverted
then pasted image that came with my tube
Drop opacity to 50 for circle layers.
Type text of choice and then center in circle.
Apply

Mura's Meister - Copies
Apply Xenofex 2 - Lightning on a new layer and crop to circle.
At bottom add new layer and fill with black.