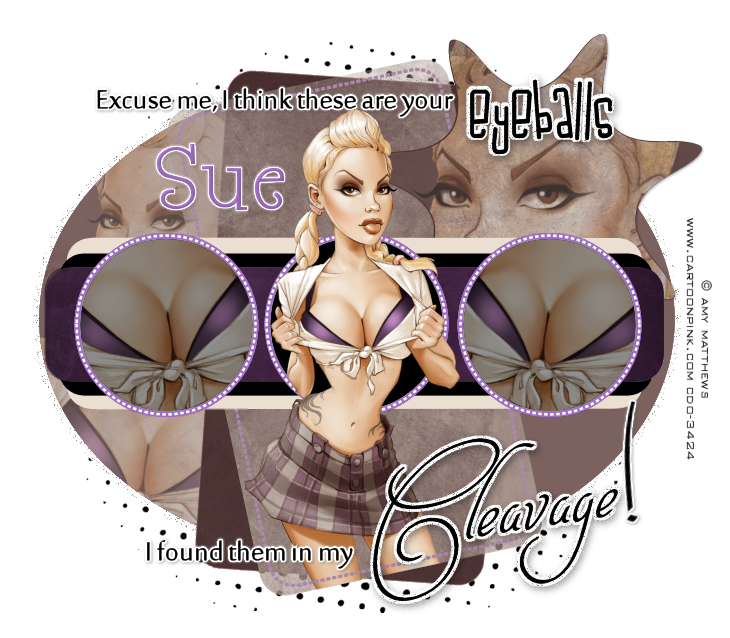 This tutorial was written by me and for those
who have a good working knowledge of psp.
Open template and shift D. Close original.
For this tag we are going to have repeatable steps that you will need to follow.
4. Fill with color or pattern or texure
To get started lock the word art layers together so you can move them where you like.
Use my tag for guide where to place.
Select smaller word art layers and float then modify - expand by 2 and fill new layer with white.
Move this layer below original and add drop shadow.
OK now start selecting the layers and following the steps as I explained above.
For large oval I used #5a3a3d
and then texture using #97827b opacity 55.
For rectangle I used #4a3131.
For next rectangle I used texture and #aa9890.
For splatter I used #4d3434.
Then texture using #aa9890 opacity 30.
For middle rectangles I used #ebdfd2, black, and #462946.
Then added texture using #9b6f9c on the top
rectangle
.
For circles I used black and then the cleavage part of my tube for the left and right circles.
Paste tube and crop any at the bottom.
Thanks for doing my tutorial