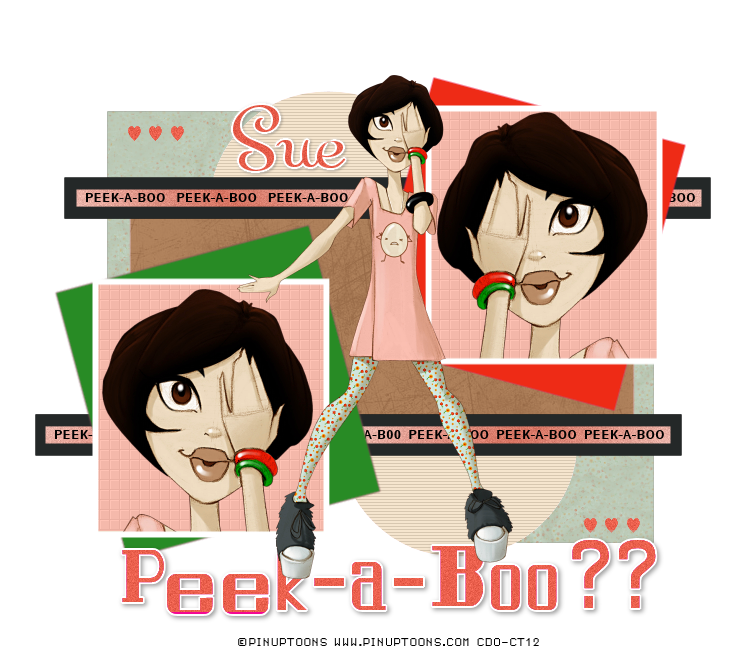 This tutorial was written by me and for those
who have a good working knowledge of psp.
Supplies Needed
Font of choice, I used
Chikita.
Optional Plug-ins,
Eye Candy - Gradient Glow
Open template and shift D then close original. Delete info layer and wanna play text layer.
We're going to start at the bottom and work our way up using the same steps with different textures or plug ins as we go.
Select black squares and float then add new layer and fill with color from tube. For mine I used
#bdccb9 and also applied a texture using a pattern I made from my tubes pants area. Close original layer.
Select light pink circles and do the same steps using color from tube. I used #f5e5ce and applied scanlines.
Select light pink rectangle and fill with a color. i used
#be9270 and applied texture using #4e2c14.
Select black strips and fill with a color. I used #242828.
Select pink gradient stips and colorize. I used H - 7 and S - 157.
Select dark pink squares and fill with a color. I used #ee2b16 and #288b25.
Select frame backs and fill with a color. I used #f5b9ab and applied fritillary
Select the pick peek a boo and fill with a color. I used
#e25744 and applied noise at 10.
Select hearts layer and fill with #e25744 and apply noise again.
Add name and apply noise then a gradient glow.