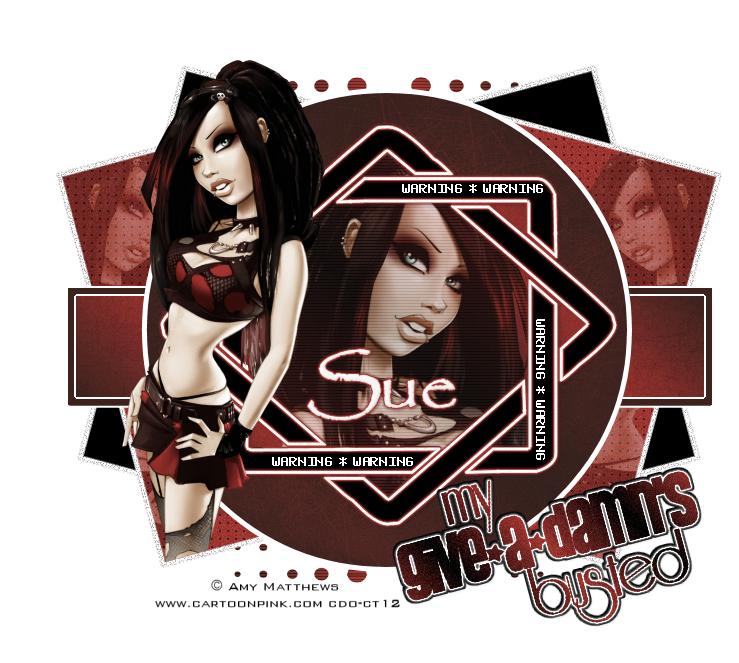 This tutorial was written by me and for those
who have a good working knowledge of psp.
Supplies Needed
Font of choice, I used
Papyrus.
Optional Plug-ins,
Eye Candy - Gradient Glow
Open template and shift D then close original. Delete info layer.
Select the small circles layer and float then add new layer and fill with color of choice. I used a gradient of two colors from my tube.
Select layer up (frame back 2) and do the same steps but fill this with different color. I used black.
Continue doing these same steps for each layer of template.
Then I pasted my tube and cropped to fit and lowered opacity to 28.
Thin blue rectangle - I used same gradient as before and then applied texture - fine leather with these settings.......
Then colored the frame to match.
Pink circle - I filled with the darker of the two colors I have been using and added a texture using the other color on another layer.
Warning sign backing - I used gradient again and applied the fine leather texture.
Then pasted tube and cropped and applied scanlines plug in to it.
Warning sign frame - I added a gradient glow of the lighter color you have been using.
I duplicated the warning text and rotated it by 90 degrees.
Lock the word art lay
ers together so you can move them to where you like.
Select the white layer and fill with gradient then add a noise of 10 or so to it and a gradient glow of white.
Add name and apply gradient glow of lighter color to name.