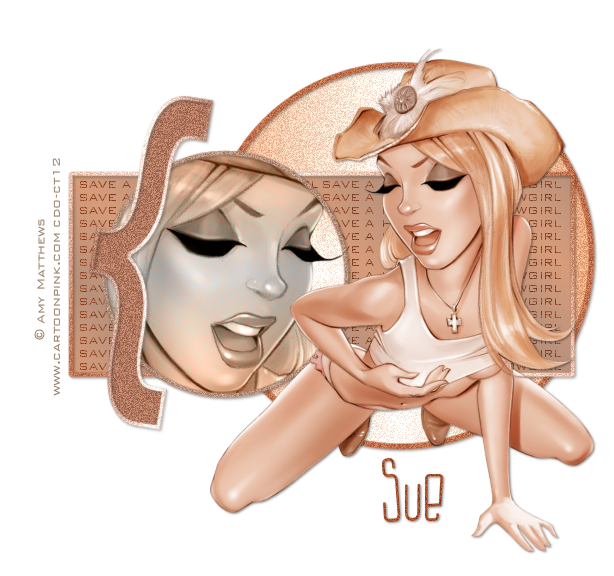 This tutorial was written by me and for those
who have a good working knowledge of psp.
Supplies Needed
Optional Plug-ins, DSB Flux - Bright Noise
Open template and shift D. Close original.
Re-size by 120% on all layers and make your
canvas bigger so you have room to work.
I like a bigger tag so if you don't then leave original size.
Delete info layer and smaller rectangle in middle and the frame.
For each layer of template you will use the same actions for each layer but change the gradient colors and angles and bright noise to your choice.
Select large circle layer and float then add new layer and flood fill with gradient of 2 colors that match your tube. I used gradient set on Linear 90 angle repeat 1.
Add effects - dsb flux - bright noise - 25 light checked.
Close off original layers once you have made your own.
Select circle frame and do same as above but fill with different color.
Add bright noise same as before.
Continue to do this for each layer but omit the bright noise on the middle rectangle. I also played with the noise settings for each layer going from darker to mixed to lighter.
Change your gradient angle and repeat for each one as well to change look a little.
My angle for... small circle - Linear angle 0 repeat 1
rectangle - Linear angle 45 repeat 5
Paste main tube and place where you like it.
Paste up close tube and mirror. Move above the smaller circle.
Select smaller circle and float then invert. Hit delete on tube layer.
Change blend mode to Luminance (L)
Once you get everything how you like it select your text tool and type out saying of choice or the one I used... SAVE A HORSE RIDE A COWGIRL. I used BankGothic font for this. Once you have this typed out in a size and font you like go to objects - align in center then convert to raster.
Effects - MM Copies using default settings except change tile gap to 1.
Move how you like it over rectangle. Select rectangle and float then invert. Hit delete on text layer. Add bright noise.
Add drop shadow to frame layers and main tube layer.
Add your name and give it bright noise and drop shadow as well.