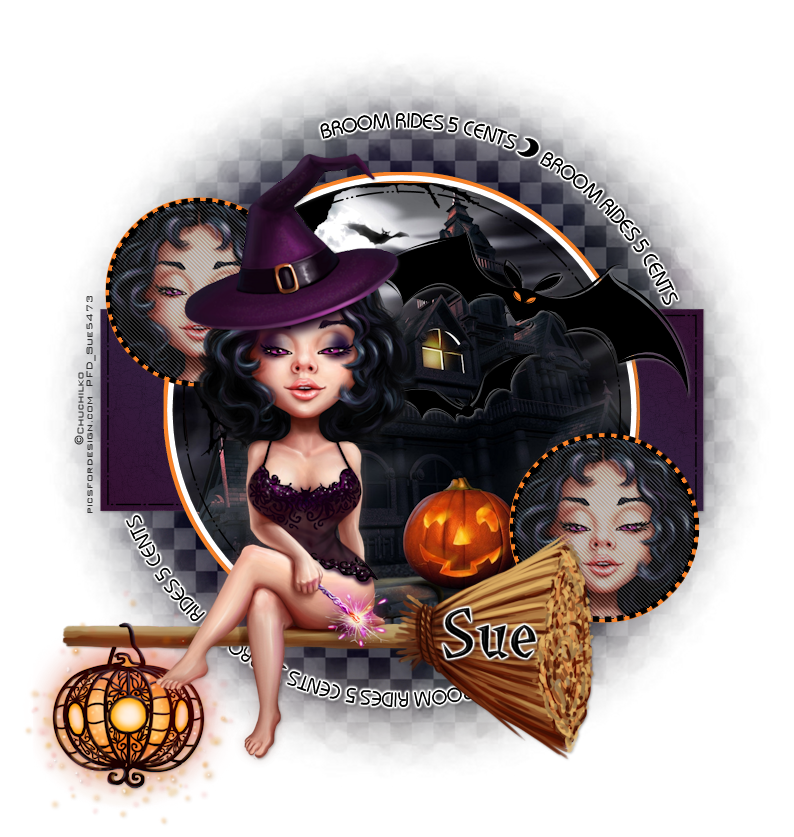 This tutorial was written by me and for those
who have a good working knowledge of psp.
Eye Candy 4000 - gradient glow.(optional)
Open template and shift D and close out original and
delete info layer a long with the two bottom black layers.
Enlarge canvas so you have space to work.
Paste bg image or add new layer and flood fill with color of choice.
My tube came with a bg image so I used this.
Delete by 50 % and apply mask.
Select / Float white rectangle then add
new layer and flood fill with color from
tube. I selected 2 colors similar and made gradient.
Add effects - texture - fine leather
Select / Float large orange circle layer then
contract by 6 and then Invert and paste image I supplied.
Resize to choice and place where you like it.
Add dropshadow to bats using 1,1,45,3 #f2f2f4 and then
again but change color to #696a6f.
Add gradient glow to text layer - 3,25,100 white.
Select / Float white small circles then add
new layer and flood fill with black. Paste tube
then invert and hit delete.
Do this for both circles.
Add penta - jeans (default) to tube and lower
Select dotted circle layers and resize them
by 102 and fit over orange rim.
Look at mine for reference.
Add drop shadow (black) to layers.
Add name and apply same gradient glow and then dropshadow.
Thanks for doing my tutorial.